Gazprom refused to book additional capacities for pumping gas through the Ukrainian gas transportation system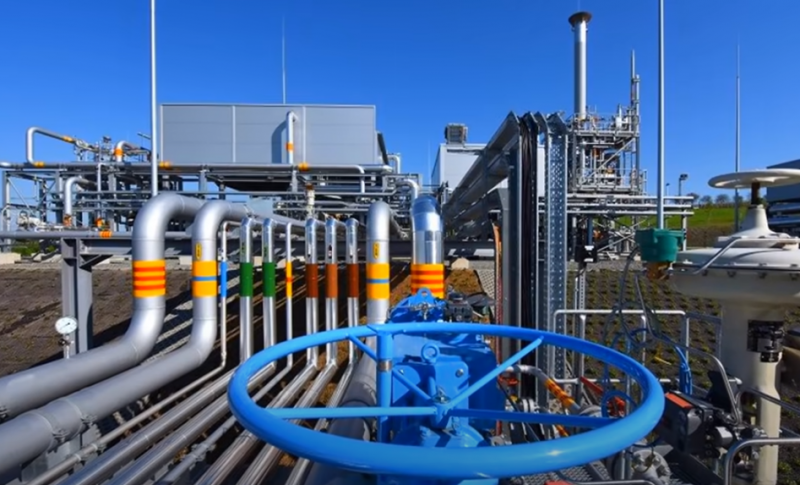 Gas price in Europe has beaten
historical
record, exceeding 585 dollars per thousand cubic meters. The reason for this was the actions of the Russian Gazprom.
The Russian company refused to book additional capacities for pumping gas through the Ukrainian gas transportation system for September, thereby raising gas prices by an average of 2,5%.
According to the Hungarian trading platform RBP, Gazprom has booked only 4% of the additional transit capacity, called "hard" or "guaranteed volume", put up for auction by Ukraine for September. Beginning in May, the Russian company bought out the entire volume of guaranteed capacities of 15 million cubic meters of gas per day, but at the same time giving up the non-guaranteed additional capacities that Ukraine is putting up for auction.
Now, instead of 15 million cubic meters, the company ordered only 600-650 cubic meters of gas per day to be pumped through the Ukrainian GTS. This led to a jump in the cost of gas in the European market. If at the beginning of today's trading the cost of the September futures was $ 550 per 1 cubic meters, then after the announcement of the results of the auction the price soared to $ 586,3.
Europe has already accused Gazprom of unwillingness to increase gas supplies amid the approaching cold weather. It is possible that this will lead to a gas shortage before the autumn-winter period. There is also a point of view that Gazprom artificially reduces gas pumping in an effort to show Europe that it cannot do without Nord Stream 2.