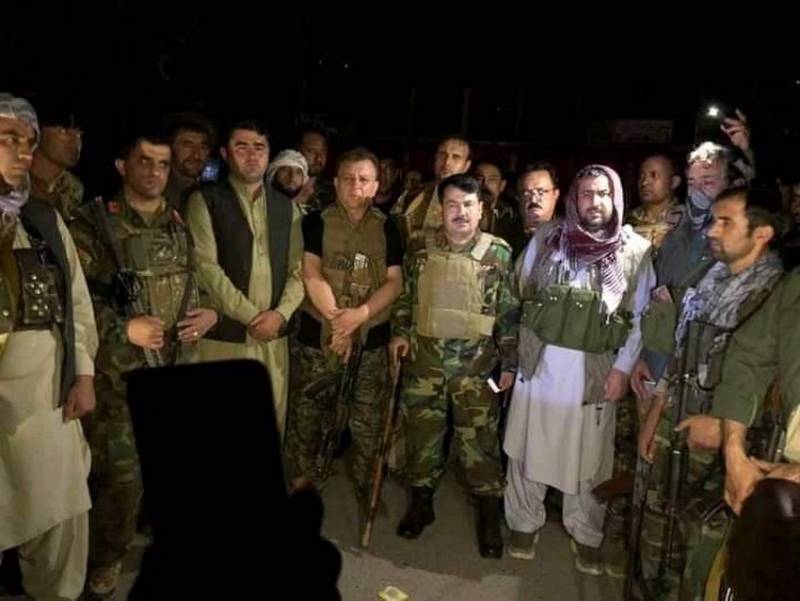 The photo is illustrative
The flight of government army personnel continues from Afghanistan, who did not agree to go over to the side of the Taliban * militants (banned in Russia as terrorist). Another plane with the military on board has landed in Tajikistan.
The Tajik authorities have allowed the plane with the Afghan military on board to land on its territory, having issued an SOS signal. According to available information, the plane took off from the territory of Afghanistan. What caused the distress call is not reported. The plane landed at the airport in the city of Bokhtar in the Khatlon region of Tajikistan.
Tajikistan received a distress signal, after which, in accordance with international obligations, it was decided to allow the landing of an aircraft that took off from Afghanistan (...) More than 100 Afghan soldiers were landed
- said in a statement.
According to other information, three Afghan military aircraft and two helicopters fleeing from militants landed in Bokhtar. In total, more than 140 Afghan soldiers arrived in the city.
Meanwhile, the Ministry of Defense of Uzbekistan has finally analyzed reports of the crash of an Afghan Air Force plane in the country and said that an attempt to trespass the border by an Afghan plane had been stopped on Sunday. An ongoing investigation is reported.
On August 15, the air defense forces of the Air Force of Uzbekistan suppressed an attempt to illegally cross the country's air border by an Afghan military aircraft
- said in a statement.
The statements say the plane was shot down by an Uzbek air defense system.
The information about the injury of two Afghan pilots and their being in the hospital in the city of Termez was also confirmed.