How does it feel when the Taliban, who have the status of terrorists, announced the protection of the Russian Embassy in Kabul?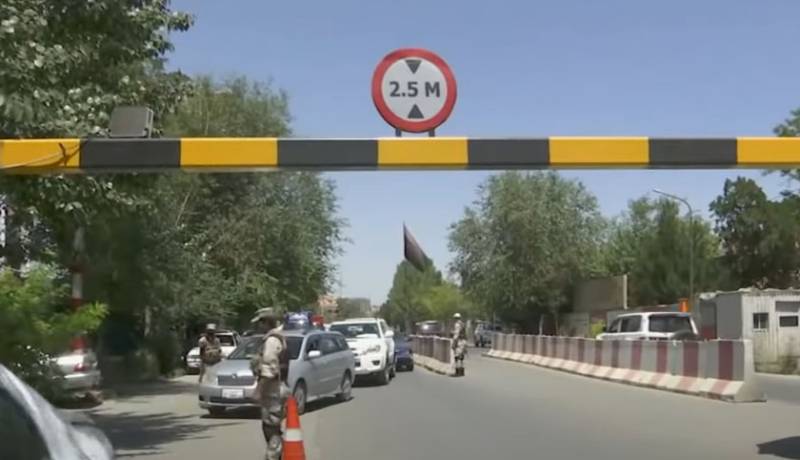 Representatives of the Taliban movement (* a terrorist organization banned in Russia) continue to take control of administrative buildings in the capital of Afghanistan. This is happening against the backdrop of chaos at the Kabul airport. Those who have acted against the Taliban are trying to escape in imaginable and inconceivable ways. There are cases when people in despair climb onto the landing gear of an aircraft preparing to take off. It's not worth talking about what happens to such "passengers" when the plane climbs to altitude ...
Against this background, representatives of the Taliban * announced that they had taken under protection the complex of diplomatic buildings of the Russian Federation in Kabul. According to one of the Taliban representatives, the Russian embassy is under their protection, while adding that there is no threat to Russian diplomats. It is known that, unlike Western diplomats, the Russians are not going to flee Afghanistan. For the moment they remain in their places.
Russian diplomats themselves confirm the information that the Taliban are close to the embassy and report their readiness to protect it from possible encroachments from any side.
The situation looks "entertaining". In our country, the Taliban, as you know, is recognized as a terrorist organization. In this regard, the question arises of how Russian diplomats work in Kabul, if it was the Taliban who announced the protection of the embassy? Is this not perceived as the kind of protection that operates in completely different institutions?
Recall that earlier the Taliban * at the level of an oath stated that "not a single speck of dust will fall on the heads of Russian diplomatic staff at the consulate in Mazar-i-Sharif if it resumes its work." Then Mazar-i-Sharif was still controlled by government forces. Last week he was taken by Taliban militants.
Another question arises: will Russia continue to consider the Taliban a banned terrorist group if its representatives are ready for the political process within the country and to rely on the interests of the common people? The Taliban themselves * have already appealed to Moscow and Beijing with an appeal to influence the UN Security Council in terms of lifting its terrorist status.