Chinese edition: China and Russia must together punish Lithuania - "US henchman"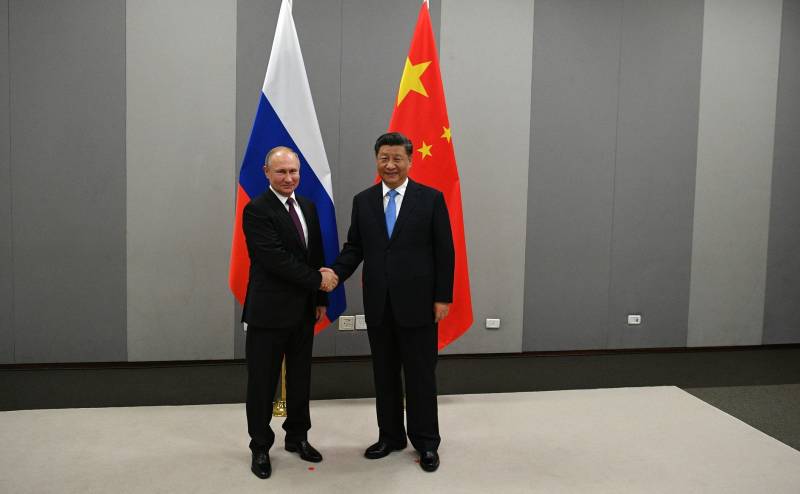 Lithuania got into big politics and stepped on the "sore spot" of China, allowing the opening of a "representative office of Taiwan" in the country, which even the United States and Japan, the main geopolitical opponents of the PRC, are not doing. According to the Chinese edition Huangqiu Shibao, Lithuania must be punished, and Russia can help China in this.
Lithuania's statement on the opening of a "representative office of Taiwan" has already led to the withdrawal of the Chinese ambassador from the country and recommendations for the Lithuanian to leave the Chinese territory. Lithuania, which has nothing to do with Taiwan, decided to play big politics and went along with the United States, playing out a script written in Washington.
By its actions, Vilnius has sharply shaken the Sino-Lithuanian relations. According to Huangqiu shibao, Lithuania, one of the most anti-Russian countries in Europe, has decided to transfer part of its "enthusiasm" to China, intervening in the issue of "united China", which is considered one of the most important in Chinese politics. For this she should be punished.
The publication proposes to sever all diplomatic relations with Lithuania, as well as to unite with Russia and Belarus to resist this "US henchman", as well as other American allies. Beijing and Moscow need to determine the spheres and directions where the "crushing blow" will be dealt.
Lithuania is one of the countries that went further than others in simultaneously creating difficulties for China and Russia, and it should become one of the first goals for our countries to teach a lesson to the most presumptuous
- writes the edition.
Readers who commented on the article actively responded to the publication. Here are some of the comments:
China takes action against dog fed by the United States of America in Europe
(...) China and Russia must unite for victory and to force some countries to calm their arrogance
Lithuania is just America's little dog (...)
Some Chinese readers note that before Lithuania's demarche they had no idea of ​​its existence at all.
Another comment:
In the Third World, China and Russia will join forces.