The Ukrainian Air Force faced a shortage of aviation fuel, an agreement was signed with Azerbaijan on the supply of aviation kerosene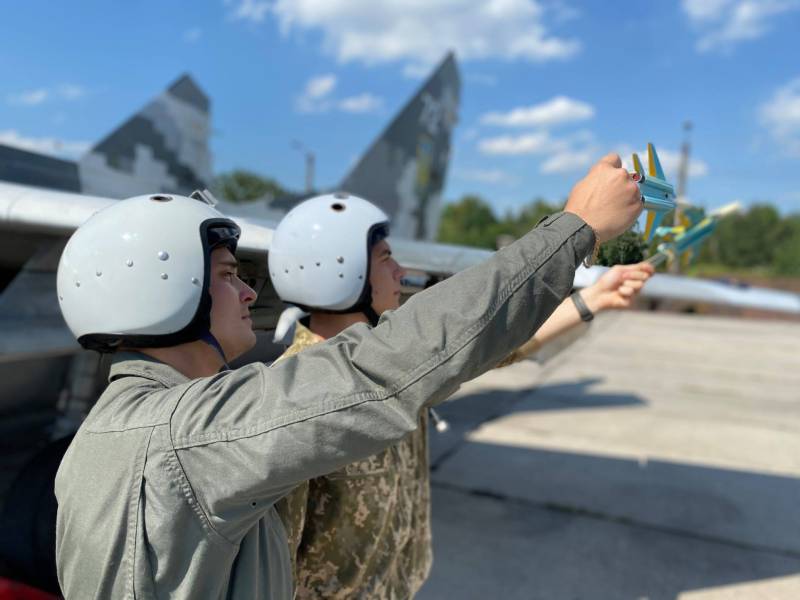 The Armed Forces of Ukraine are faced with problems related to the provision of troops with fuel. At the same time, the lack of high-quality fuel is typical for various types and branches of the armed forces, including the Ukrainian Air Force or, as they are officially called, the Air Force of the Ukrainian Armed Forces. The Armed Forces of the Armed Forces of Ukraine have recently been preoccupied with the search for a supplier of aviation fuel.
It became known that such a supplier had been found. This is, first of all, Azerbaijan. The reports of the Ukrainian media, referring to the military department, say that they are talking, among other things, of the state-owned company SOCAR.
According to Ukrainian information sources, the Ministry of Defense of Ukraine has signed several agreements. They provide for the supply of aviation fuel for the Armed Forces of the Armed Forces in the amount of about UAH 665 million (approximately US $ 25 million). About UAH 340 million will go to the accounts of SOCAR, about the same - to the accounts of other suppliers, including the Lithuanian Orlen Lietuva and the Belarusian company Naftan.
It is known that on the basis of the bidding, Ukraine will buy from Azerbaijan
aviation
kerosene at a price (on average) of UAH 25 thousand per ton. This is about 70 thousand rubles, which is about 18 thousand rubles more than a ton of kerosene at Russian airports. In this regard, it has been suggested in Ukraine itself that aviation kerosene may turn out to be Azerbaijani only on the basis of documents. In fact, aviation fuel may also be of non-Azerbaijani origin.
It should be reminded that earlier one of the main suppliers of fuel to Ukraine was Belarus, which itself refined Russian oil, resulting in considerable additional profit due to the discount that Moscow provided to Minsk. However, after a frank cooling of political relations between Minsk and Kiev, the Belarusian authorities announced that they would either reduce the volume of supplies, or completely reduce them to zero. That is why it turned out to be important for the Ministry of Defense of Ukraine to look for new suppliers.
Air Force of the Armed Forces of Ukraine