A batch of modernized BMP-2M entered service with the ZVO motorized rifle brigade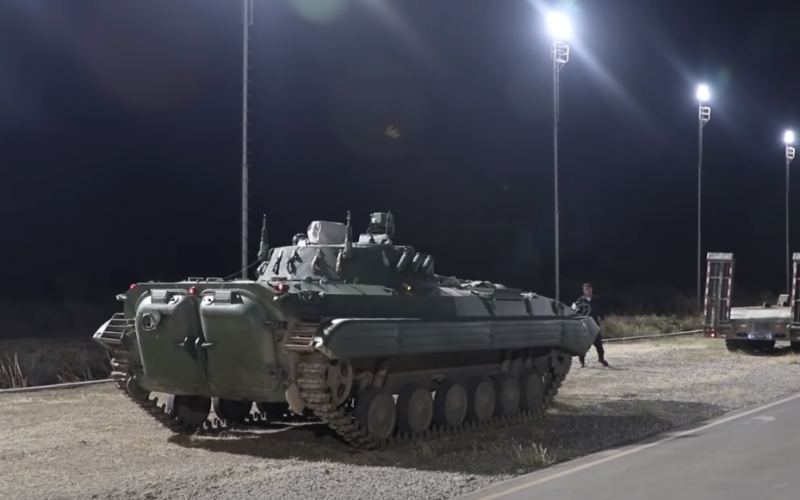 A batch of modernized BMP-2M infantry fighting vehicles with the Berezhok combat module entered service with the motorized rifle brigade of the Western Military District. This was reported by the press service of the Ministry of Defense.
As stated in the message, 10 modernized BMP-2M entered service with motorized riflemen stationed in the Leningrad region. It is noted that the equipment was delivered within the framework of the state defense order. The press service of the Western Military District explained that by the end of the year, the district will replenish another 30 BMP-2M, but which parts they will be delivered to was not specified.
The BMP-2 is the most massive infantry fighting vehicle adopted by the Soviet and Russian armies. Currently, BMP-2M are supplied under a contract concluded last year for the modernization of 124 BMP-2 to the level of BMP-2M, the contract must be completed by the end of 2022.
The armament of the BMP-2M consists of Kornet anti-tank guided missiles, a 30-mm cannon for fighting lightly armored vehicles and enemy infantry, and an AG-30M 30-mm automatic grenade launcher with an independent vertical guidance drive and a 300 grenade supply magazine.
Meanwhile, the guards
tank
Army ZVO received five unified command and staff vehicles (UKShM) R-149MA1 based on the BTR-80. The equipment is designed to provide control and communication to brigade-level officials in the parking lot and on the move.