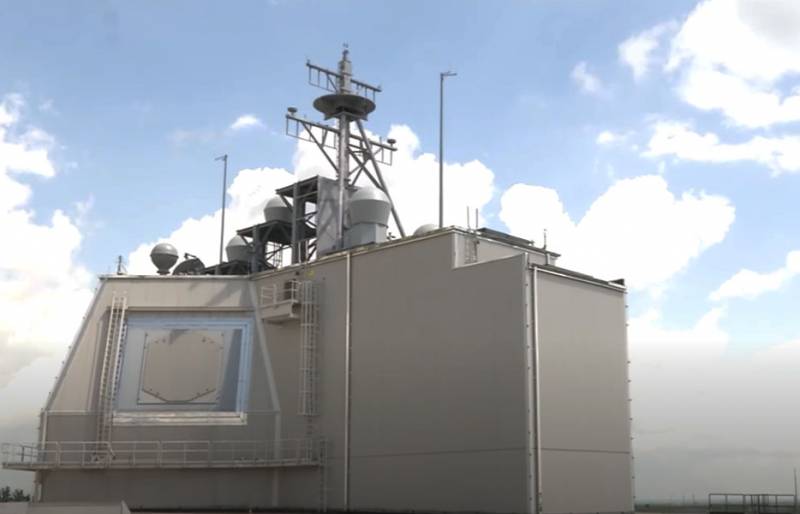 The United States is studying the problem of intercepting hypersonic missiles, which are in service with Russia and China. Representatives of the Pentagon, speaking before congressmen, have repeatedly stated that the US army at the moment does not have any capabilities to intercept a hypersonic
weapons
enemy. In addition, it is noted that the funds invested in missile defense systems in Poland and Romania, in the end, may not bring the return in terms of improving security, which was planned.
Vice Admiral John Hill, director of the US Missile Defense Agency, meanwhile, made a statement, according to which work begins on the creation of weapons capable of countering hypersonic missiles. According to the US vice admiral, so far "there are excellent reviews from the industry."
John Hill:
We just have to not be afraid to say to ourselves: we can do it and therefore we take it.
Hill points out that a vast amount of data is now being collected on what direction protection against hypersonic weapons can be headed, after which it is planned to focus on the most suitable solutions that scientists and engineers can provide.
According to Hill, his department realized that "already now there are certain means that could become part of a system to combat hypersonic weapons." To such "means" the vice admiral attributed the aircraft carrier strike groups "capable of repelling threats, characterized by high-speed maneuvering at the final stage of the flight."
Hill:
Ships with Aegis systems are capable of detecting hypersonic missiles. But so far, the range of such detection is small - up to 70 km. In the future, it is planned to launch such systems as a hypersonic and ballistic space sensor (HBTSS), a satellite that will be launched into low Earth orbit to detect hypersonic missiles in flight, and an SPY-6 radar, which will further enhance the ability to track hypersonic threats.
At the same time, the vice admiral was given to understand that so far he is only talking about the possibility of detecting hypersonic missiles already in the stage of their flight to targets. And it's too early to talk about the possibility of interception. However, the aforementioned American agency says that the first steps have been taken in this direction as well.
Hill presented a plausible concept for intercepting hypersonic weapons. According to him, the American Missile Defense Agency considers it necessary to focus on the destruction of such missiles during the planning phase of warheads.
Hill:
It is most vulnerable there. And to track these objects that can be used by the enemy, we are counting on a complex of sensors, which will also be located in space.
Earlier in the United States, the idea was expressed to use the ISS to place sensors on it that would allow tracking hypersonic weapons. The fact that the ISS is not in any way intended for activities in the military sphere, the American command, apparently, does not care much.