Former Defense Attaché at the Canadian Embassy: US military is present in Syria to defend Turkey from terrorism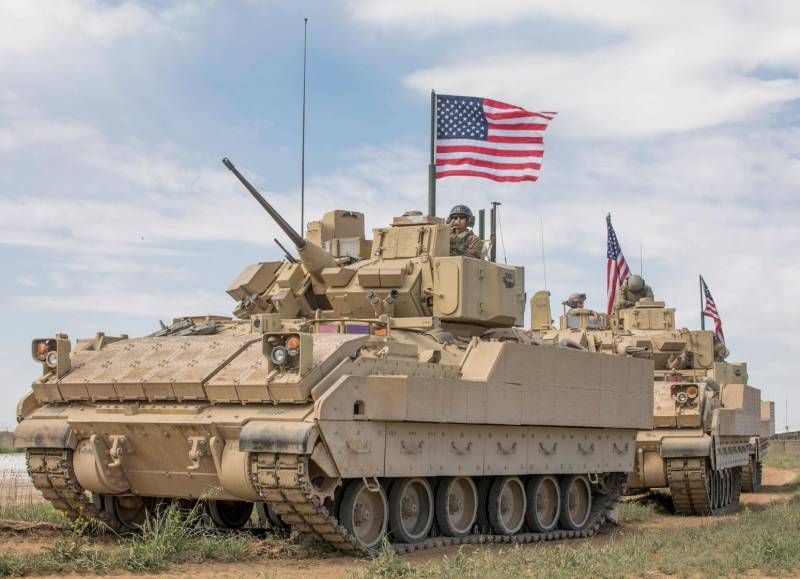 Against the background of considering the question of how hastily the troops were withdrawn from Afghanistan and why three battalions have to be returned now, the topic of the US military presence in Syria is also being considered. The States themselves note: if they were withdrawn from Afghanistan as soon as possible, would it not turn out that the Pentagon is going to implement something similar in the SAR. In addition, the issue of what specific goals the American troops are pursuing in Syria is being discussed.
Chris Kilford, a retired officer in the Canadian Armed Forces, has a notable interpretation on this matter.
According to him, the US military is present in Syria "to protect Turkey from terrorism."
Chris Kilford says that Ankara should not be negative about the US military presence in the SAR. The ex-military attaché adds that the Turkish government "should thank the United States for deterring terrorists who could harm the Turkish state."
Recall that Ankara accuses Washington of supporting militants from the armed wing of the Kurdistan Workers' Party. In Turkey, this organization is considered terrorist. According to Kilford's logic, Turkey, on the contrary, should thank Washington for its military presence in the SAR.
Kilford notes that earlier Donald Trump made a decision on the complete withdrawal of the American military from Syria, but then canceled the decision.
Kilford:
There are now about 1000 American troops in Syria. They tie up terrorist forces to prevent the regional collapse that Turkey may well face without assistance.
Interesting logic of the Canadian expert. According to this logic, 1000 American troops are enough to contain the "terrorists" ... But why, then, in the same Afghanistan, the number of the American contingent at certain moments was brought to 50 thousand people ...
It is likely that Ankara will be extremely surprised at such statements by a Canadian retired officer.
Facebook / US Central Command