"This help is very important for us": the Ukrainian Maritime Border Guard is preparing to receive a batch of inflatable motor boats from the United States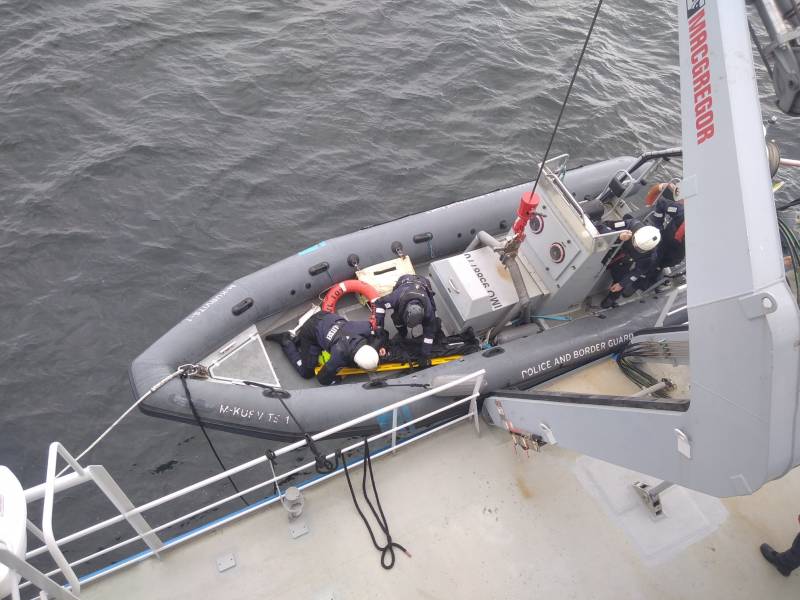 The Ukrainian State Border Service informs that the American side is preparing to hand over another batch of aid. The messages specify what this help is.
According to the latest information, we are talking about a batch of inflatable boats for maritime border guards. In total, the Ukrainian maritime border structure will receive from American partners "boats" in the amount of about 12 million dollars.
The information in this case is confirmed by Kevin Keeler, Counselor at the US Embassy in Kiev.
State Border Guard Service:
American help is very important to us. With the support of our allies from the United States, we are expecting the renewal of the ship and boat personnel of the State Border Service's maritime guard.
Earlier, the Ukrainian maritime border guards received two Safe Boat 27 boats from the United States. This year, in addition to motor boats, Ukrainian border guards will receive diving equipment from the Americans, which, as it is stated, "will help to monitor approaches, for example, to naval bases."
Kiev said that American "partners" are also helping the Ukrainian side in "building border infrastructure, as well as training personnel." In particular, the Americans are helping Ukraine to build military camps on the Azov coast - in Mariupol and Berdyansk. In these townships, servicemen of the Marine Guard of the State Border Guard Service of Ukraine will live and serve.
Earlier, representatives of the Ukrainian Navy also received inflatable boats from the Americans. At the same time, own production of ships and boats in Ukraine (including a large plant in Nikolaev, which survived two World Wars and the crisis of the 1990s) are bankrupt and closed.
Facebook / State Border Guard Service