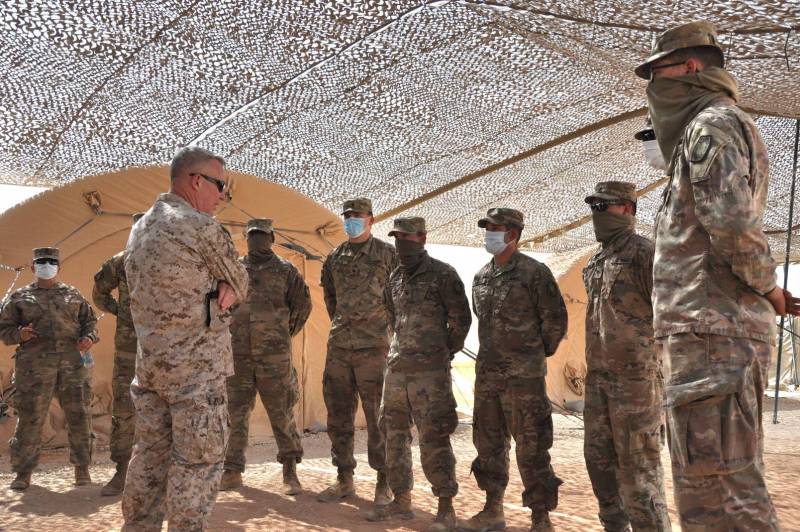 The information is confirmed that the American command will transfer "on a temporary basis" about 3 thousand servicemen to the Afghan capital. The explanation of this order by the Pentagon gives reason to say that Kabul may pass into the hands of the Taliban terrorists (* banned in Russia) within the next few days, if not weeks.
American reports say that the reason for the transfer of several thousand US troops to Kabul is related to the need to ensure the safe evacuation of American diplomatic personnel. It is planned to withdraw several dozen American diplomats, members of their families, as well as other employees of the US diplomatic mission in Afghanistan from the so-called "green zone" of the Afghan capital.
Washington believes that American citizens in Kabul could become targets for Taliban fighters * or at least a subject of bargaining.
It became known that the British would help the American military in ensuring the safe evacuation of diplomats. This is no less than 600 servicemen of the British Royal Forces, the bulk of which are special forces.
The American side is sending two battalions of marines and one battalion of ground infantry to Kabul.
According to the latest data, they plan to evacuate American diplomats to the Middle East - to Kuwait and Qatar.
Experts believe that among the diplomats who will be evacuated from Kabul under such serious protection, there are also employees of American intelligence structures. Information about them could get to the Taliban with unpredictable consequences.
It should be recalled that over the past few days, the Taliban * have taken control of several provinces and major cities in Afghanistan, including Herat, Kunduz and Kandahar. At the same time, in most cases, the Afghan army did not engage in truly serious battles with terrorists, but abandoned its positions and left the cities or went over to the side of the Taliban.