Shoigu Arrives in China to Observe the Interaction 2021 Joint Military Exercise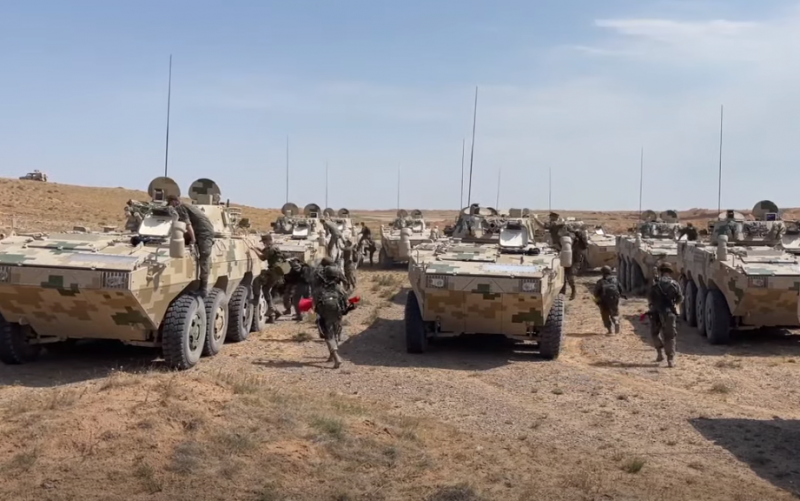 Russian Defense Minister Sergei Shoigu arrived in China on a working visit on Thursday. According to the press service of the military department, the minister will visit the joint Russian-Chinese exercises "Sibu / Interaction-2021".
Shoigu has already held a meeting with his Chinese counterpart Wei Fenghe, discussing military cooperation between the two countries, after which the ministers went to the Qingtongxia training ground, where the active phase of joint operational and strategic exercises is taking place.
As part of the exercises, the military personnel of the two countries are practicing practical interaction in planning and conducting military operations, including anti-terrorist operations with the landing and seizure of strongholds of "terrorists" under cover
aviation
... Before the active phase of the exercises, servicemen of the RF Armed Forces and the PLA conducted a series of joint exercises, within the framework of which the Russian military mastered the Chinese military equipment presented for the exercise.
According to the Ministry of Defense, the total number of troops involved in the Sibu / Interaction-2021 exercises is more than 10 thousand people, using about 200 armored vehicles, 90 artillery pieces, more than 100 aircraft and helicopters. On the Russian side are motorized rifle units and special forces of the Eastern Military District, officers of command and control bodies and Su-30SM fighters of the Russian Aerospace Forces. China is represented by units of the Ground Forces and J-7 and J-11 fighters of the PLA Air Force.
The exercises have already caused strong concern in the collective West, which fears the deepening of cooperation between the two countries in the military sphere. According to Western experts, Russia and China are practicing joint military operations aimed against NATO in general and against the United States in particular.