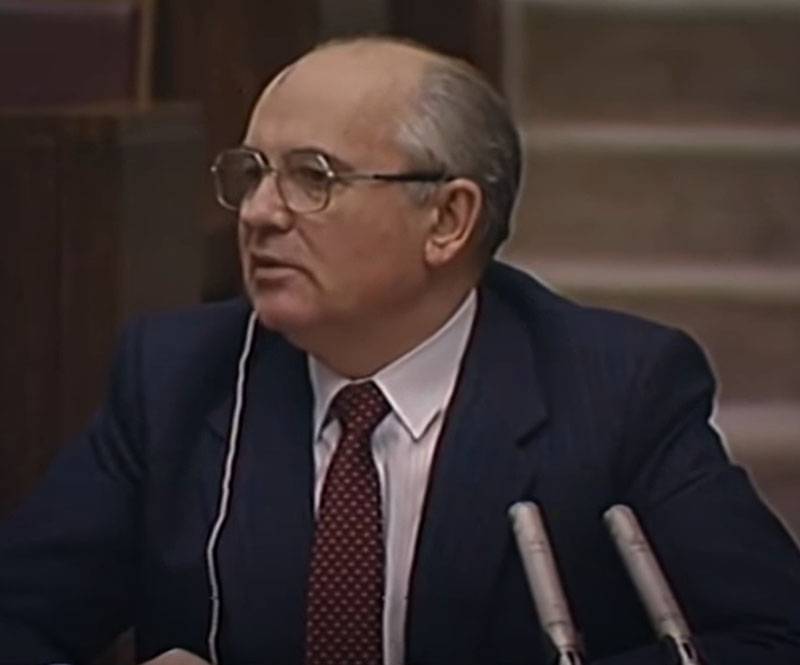 The August days are an occasion to recall the events of the same period in 1991. We are talking about the events that took place in the Soviet Union - about the last period of the life of a great power. On the 30th anniversary of the so-called "August putsch". Attention is drawn to the fact that representatives of the foreign press today devote their materials to the topic of the last months in the life of the USSR. Among them are Swedish publications, where they reflect on how the collapse of the USSR influenced later life in Europe and the world.
Dick Harrison, in the major Swedish newspaper Svenska Dagbladet, calls for thanks to Mikhail Gorbachev for the collapse of the Soviet Union. The author directly writes that it was Gorbachev's transformations, including economic and military ones, that "undermined the USSR." However, Harrison calls it "a blessing to the world."
Also, the author in the Swedish press proposes to pay tribute to US President Ronald Reagan, who, according to him, did not compromise, but continued to build up the American military, including nuclear, potential.
From the material:
Ultimately, the Soviet Union collapsed. Its planned economy with collective farms proved to be ineffective and uncompetitive. All this influenced the entire Soviet system. She could not compete with Western democracies.
The author, urging to thank Mikhail Gorbachev for the collapse of the USSR, writes that all the reforms that Gorbachev initiated were already belated for the country, and their implementation was not very precise.
Author in a Swedish newspaper:
Gorbachev's perestroika allowed the Soviet people to take a fresh look at the country, at the world, gave them freedom of speech, but it was glasnost that ultimately dealt the most serious blow to the communist regime. And this is against the backdrop of inflation, shortages of goods and other economic turmoil.
According to a Western observer, Gorbachev himself could not do anything about this, and later "resigned himself to the collapse of the country."