Ukraine intends to return to the top ten world leaders in the export of weapons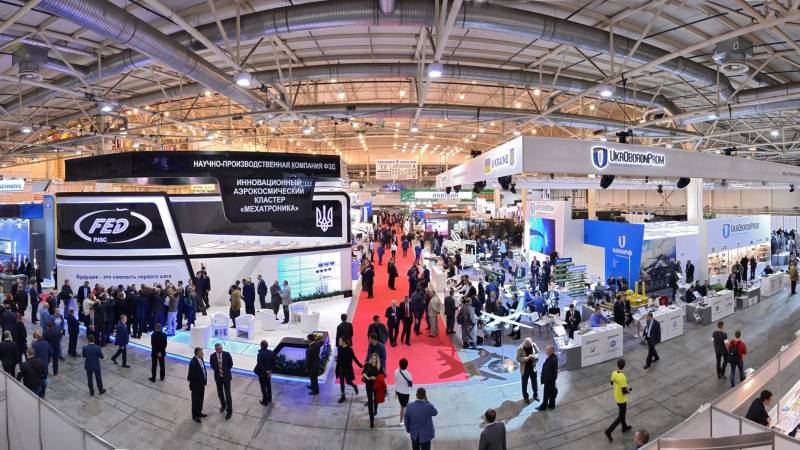 Ukraine will soon enter the top ten world export leaders
weapons
, she has all the chances for this, said the general director of the state concern Ukroboronprom Yuriy Gusev.
According to the head of the Ukrainian concern, today Ukraine is in the TOP-20 world exporters of weapons, but soon it may enter the top ten. Already now Kiev has all the possibilities for this.
And "Ukroboronprom" this year returned to the hundred of the largest defense-industrial companies in the world
- he said.
According to Gusev, in order to enter the top ten in the absence of the necessary funds for defense, Ukraine needs to focus on the production of weapons intended for "asymmetric deterrence of aggression." We are talking about electronic warfare systems,
drones
of all types, reconnaissance and cyber defense systems, technical means for special forces, etc., that is, what the Ukrainian military-industrial complex can produce and what is in demand on the global arms market.
In addition, Ukraine intends to bring to world markets high-precision weapons, anti-ship missile systems, air defense systems, as well as new items created as part of the missile program being implemented.
Note that earlier Ukraine was one of the top ten world arms exporters, selling off stocks left over from the Soviet era. After 2014, the volume of supplies dropped significantly, as did the list of supplied products. In 2019, according to the Stockholm Peace Research Institute, Ukraine ranked 12th with a share of 1,3% of the total world arms market. In 2020, in Kiev itself, they announced a threefold drop in military exports.
https://twitter.com/ukroboronprom