US intelligence predicted the seizure of Kabul by the Taliban in the near future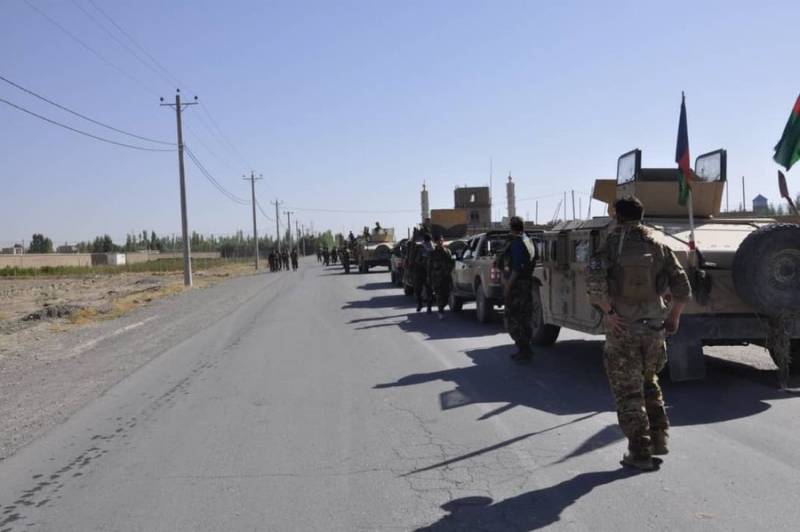 American intelligence predicts the capture of the capital of Afghanistan in the near future, setting aside from a month to three due to the pace of the Taliban offensive * (the movement is banned in Russia as a terrorist movement).
Recent US intelligence data suggest that government forces will lose Kabul this fall. As the American media write, earlier in Washington it was believed that the Afghan army would defend key cities, but this is not happening.
According to early calculations of the US military, the probable seizure of the first Afghan province by the Taliban should have taken place no earlier than autumn, while to date, nine provincial capitals out of thirty-four have already passed under the control of the movement, and three more are on the verge of capture.
In Washington, they fear panic of the civilian population, which will rush to the still safe areas of the country on the eve of the seizure of Kabul by the Taliban. In this regard, plans have already been prepared for the evacuation of the American embassy and diplomats from the Afghan capital. The United States and Great Britain urged their citizens to urgently leave the country, while France and India have already begun to evacuate those wishing to leave Afghanistan.
Against this background, the United States actually "washed its hands", declaring the need for the Afghan army to defend its freedom on its own. In the Pentagon, answering a question about the possibility of striking the Taliban after the final withdrawal of troops, they said they did not know in whose hands the power would be after August 31.
Meanwhile, the Taliban captured the city of Ghazni, 150 kilometers from Kabul.
https://twitter.com/MoDAfghanistan