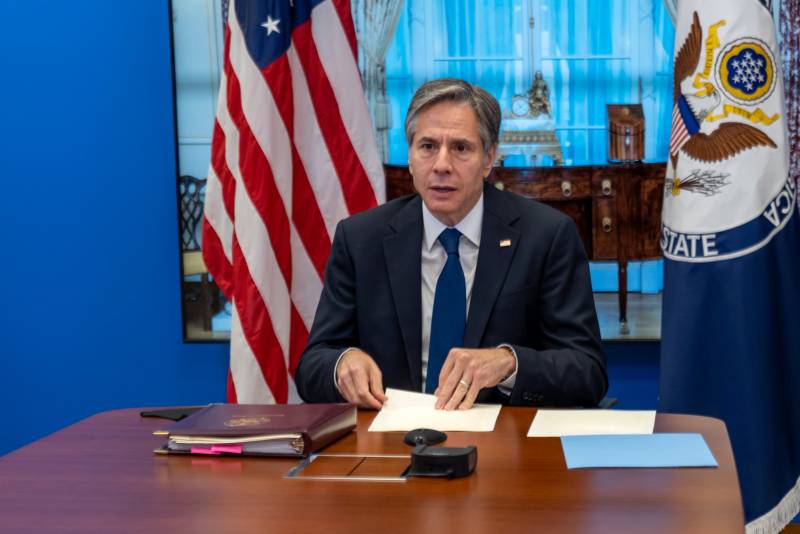 The United States is deeply concerned about the draft law adopted in Poland, which makes it difficult to return property to the victims of the Holocaust, and calls on the country's president not to sign this document. The head of the US State Department Anthony Blinken made a corresponding statement.
On August 11, the Polish Senate approved a bill making it difficult for the restitution of property to victims of the Holocaust. For the document to come into force, it remains to obtain the signature of the head of state Andrzej Duda, but the United States opposed it, urging Poland not to adopt this law.
According to US Secretary of State Anthony Blinken, the bill "seriously limits the process of restitution of the property of Holocaust victims and their families, other owners of Jewish and non-Jewish property." The head of the Israeli Foreign Ministry joined Blinken, who strongly "recommended" Duda to refuse to sign this law.
The fact that Poland is refusing to return the property of the victims of the Holocaust, who are no longer alive, became known in 2019. Thus, Warsaw reacted to the Law 2018 "Justice for Survivors" or the so-called JUST (Justice for Uncompensated Survivors Today), signed by the US President in May 447, which provides for the return of property to victims of the Holocaust or their heirs.
In the same 2019, it was reported that Poland remains the only European state that has not adopted programs for the restitution of property to victims of the Holocaust or the payment of material compensation for lost private property, although it is among 46 states that signed the Terezín Declaration on Property Restitution to Victims in 2009 From him.
During World War II, up to half of all Jews who became victims of the Holocaust perished in Poland.