Details related to the Mi-8 plane crash in Kamchatka emerge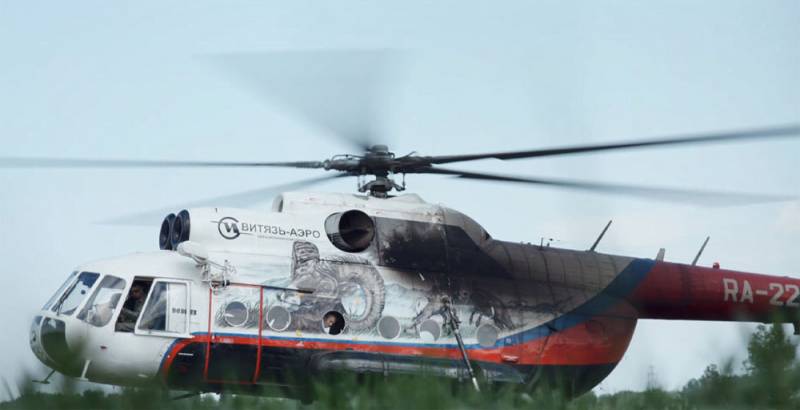 Details are emerging related to the crash of a helicopter with passengers in Kamchatka. The rotorcraft followed from the administrative center of the region - Petropavlovsk-Kamchatsky to the Kuril Lake region in the Ust-Bolsheretsky region of the peninsula. The flight of the helicopter belonging to the Vityaz-Aero company was tourist.
According to regional sources, there were 8 people on board the crashed Mi-17, including 3 crew members. It is known that there was one child among the tourists.
The fall reportedly killed at least 5 people.
It is known that the fact of the plane crash with the Mi-8 helicopter in Kamchatka was initiated by the RF IC initiated a criminal case under the article on violation of traffic safety rules and aircraft operation, which resulted in death by negligence.
The names of the crew members have been announced. These are the aircraft commander Nikolai Sorokin (at the time of the preparation of the material, the rescuers did not find him), as well as Marat Madnev (or Madiev), the flight mechanic, and Yakov Medvedev, the navigator (both were found and taken to the hospital).
Among the passengers are tourists from different regions of Russia, including, according to the latest data, the capital.
It is known that the VGTRK journalist was also on board. According to the latest information, he survived.
The airline, meanwhile, said that the helicopter was in good working order. In 2020, it underwent a major overhaul.
According to reports, weather conditions may have caused the helicopter to crash. The helicopter was already making an approach, but the crew could be disoriented because of the fog, as a result of which the car fell into the water near the Ozernoye cordon in a local wildlife sanctuary.
The site of the authorities of the Kamchatka Territory