Foreign Ministry of Belarus offered the Americans to reduce the staff of the embassy in Minsk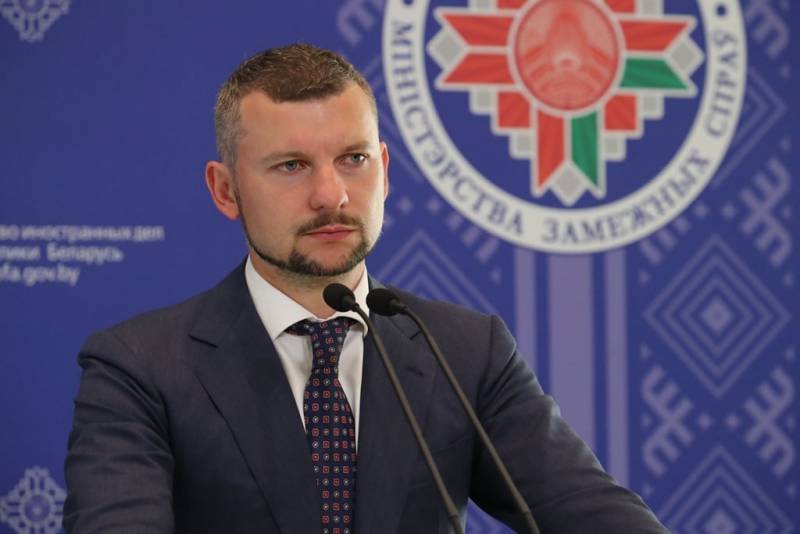 Official Minsk does not see any sense in the presence of a significant number of American diplomats on the territory of Belarus, therefore it offers them to leave the country. The corresponding statement was published by the Ministry of Foreign Affairs of the republic.
Belarus reacted to the US sanctions imposed on it by inviting American diplomats to leave the country by September 1 this year, leaving five people at the embassy in Minsk. According to the press secretary of the Belarusian Foreign Ministry Anatoly Glaz, the Foreign Ministry does not see the point of finding a large number of Americans in the republic against the background of reduced cooperation in all spheres.
Judy Fisher, appointed by the State Department to the post of ambassador to Belarus, is not expected in Minsk either. Minsk withdrew consent to her appointment.
Thus, Minsk began to impose retaliatory measures against the US sanctions against Belarus, which have already been named the most ambitious. On August 9, the US Treasury announced the introduction of restrictions against the defense and energy sectors of Belarus.
The decree, signed by Biden, says that the sanctions are being imposed on businessmen close to the Belarusian leader Alexander Lukashenko, as well as 15 companies controlled by them. In total, they will affect 23 individuals and 21 organizations, including the largest Belarusian companies.
https://www.facebook.com/belarusmfa