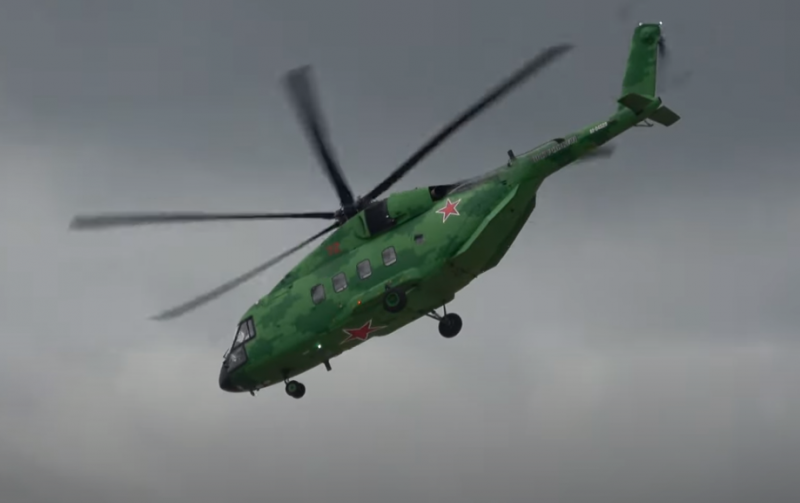 The Russian Ministry of Defense will receive the next two newest Mi-38 helicopters in 2022 as part of a contract for the supply of helicopters signed in 2020. This was stated by the general director of Russian Helicopters Andrei Boginsky.
Currently, the troops have two Mi-38Ts received by the military in 2019 for trial operation. Next year, in 2022, they will be joined by two more new helicopters, the contract for which was signed at the Army-2020 forum. As noted in the Ministry of Defense, the operation of helicopters is proceeding successfully.
Today, the first two Mi-38s are in trial operation in the army. We will transfer two more helicopters by the end of 2022
- leads
RIA News
Boginsky's words.
Earlier, there was no official information on the supply of Mi-38s to the troops, but in June a source in the defense industry complex said that the military would receive the third Mi-38 by the end of this year, and in the VIP-cabin version. There is no information in what performance the helicopters promised by the general director of the company will be delivered. Last year, it was reported about the development of new modifications based on the Mi-38T, including a command post and a helicopter with weapons.
The Mi-38T (Airborne) is a military version of the civilian Mi-38 and occupies a niche between the Mi-8 and Mi-26. Designed for round-the-clock airlift of personnel of up to 40 people with disembarkation to unprepared sites, evacuation of the wounded (up to 12 people in a recumbent position and up to 30 in a seated position, accompanied by two paramedics), transportation of goods weighing up to five tons in a cargo compartment or on external sling.
The flight range of the Mi-38T in a transport configuration is up to 1000 kilometers (with additional fuel tanks). The maximum take-off weight is 15,6 tons. The maximum speed is 300 km / h. Flights can be operated at altitudes up to 6300 meters. Russian TV7-117V engines and a digital flight and navigation complex were installed.