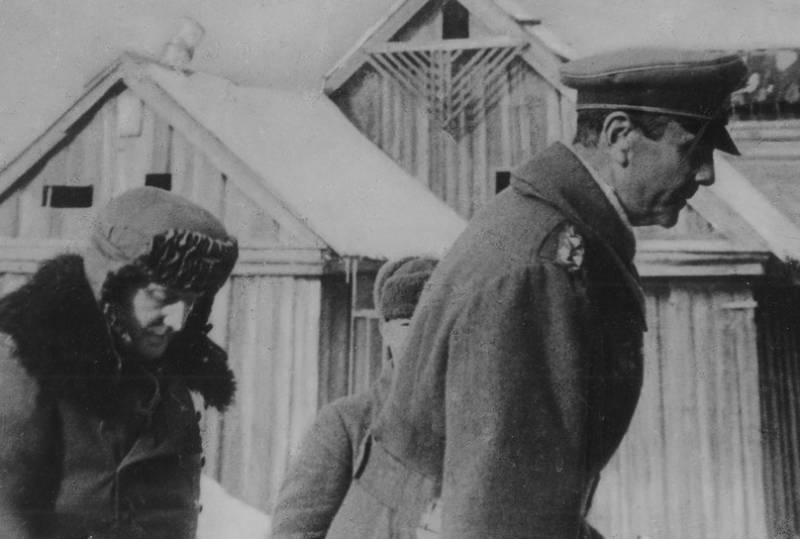 The false anti-Soviet underground, created by the intelligence of the USSR, lured Paulus's 6th Army into a trap near Stalingrad, creating the conditions for a radical turning point in World War II. And the diversionary maneuver in this multi-step operation cost the lives of 70 thousand soldiers and commanders of the Red Army.
Juan Martin Alarcón presents this interpretation in an article published by the Spanish newspaper El Confidencial.
The best way to deceive someone is to tell the truth. Such a contradiction. But this is exactly what happened in the winter of 1943 on the Russian front by Stalin's decision.
- writes Alarcon.
The Spanish media claims that the failure of the Rzhev operation, which claimed the lives of tens of thousands of Red Army soldiers, was allegedly planned in advance by Stalin. And she herself had only to distract the enemy from the main direction of the Soviet counteroffensive, which was planned to be carried out in the south, in the Stalingrad region. The operation, codenamed "The Monastery," ultimately led to the largest defeat of Nazi Germany and its allies in the entire Second World War.
The key figure in it was the Soviet intelligence officer Alexander Demyanov, the grandson of a Cossack officer known among the White emigration. He was part of an anti-Soviet underground organization that actually consisted of double agents working for our intelligence. Demyanov managed to convince the Germans that the USSR would deliver the main blow in the Moscow direction, in the Rzhev area. For the Nazis to believe, says the all-knowing Spanish observer Alarcón, the Red Army did indeed launch an operation there that ended in defeat. But this counteroffensive only distracted the enemy from the Stalingrad operation.
And at Stalingrad at that time a large enemy grouping led by Paulus was surrounded and a radical change took place in the Great Patriotic War. After him, it became clear to almost the whole world that sooner or later military actions would end in the final defeat of Nazi Germany, and victory over her was only a matter of time.
It is noteworthy that the Spanish observer does not tell his readers about how the Spanish armed formations participated in the war against the USSR on the side of Nazi Germany. First of all, we are talking about the "Blue Division", "distinguished", including a series of war crimes.