Bet on 30 mm caliber: US Army increases order of Stryker Oshkosh armored vehicles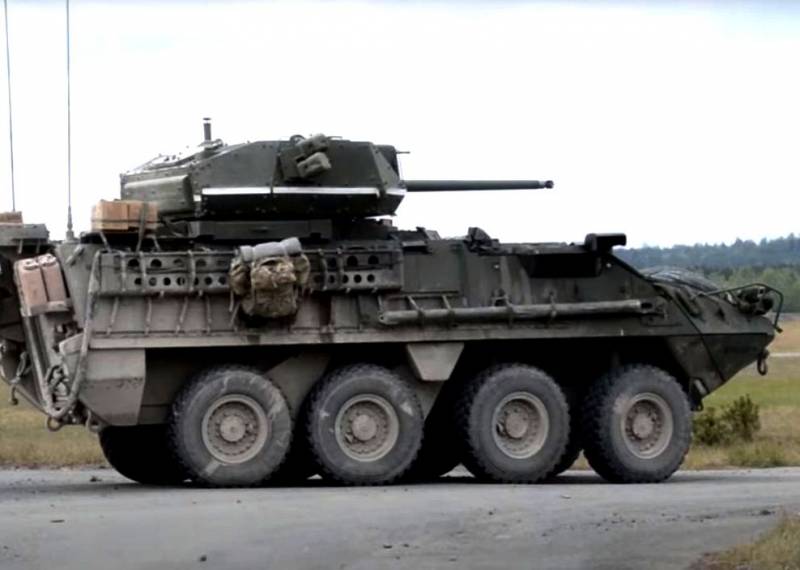 The US Armed Forces are going to acquire additional Stryker armored vehicles from Oshkosh Defense. Their main difference is the presence of a 30 mm cannon. Oshkosh was selected in June 2021 in a bid to modernize Double V-Hull A1 Stryker infantry vehicles with a medium-caliber weapon system (MCWS).
As a result of the competition, Oshkosh managed to beat the Leonardo DRS-Moog team, as well as the General Dynamics Land Systems-Kongsberg team. After Oshkosh won the competition, the US Army awarded the company its first order for 91 vehicles worth about $ 130 million. In total, the military can create up to 6 brigades on Stryker armored vehicles with the MCWS version, so the potential contract value is about $ 942 million over six years.
The first unit to receive the updated MCWS Strykers is the I-2 Stryker Brigade Combat Team from Joint Lewis McCord Base in Washington state. Colonel Bill Venable, program manager at the Office of Ground Combat Systems, has promised completion of the contract by December 2023.
The American army decided to equip armored vehicles of three of its six Stryker brigades with a rate of 30 mm guns. This decision was taken after consideration by the Army Council for Supervision of Compliance with the Requirements of the Characteristics of Combat Vehicles Used in Europe by the 2nd Cavalry Regiment of the American Army. The Pentagon has instructed to apply the new MCWS capabilities to DVH ICVVA1, which will form the basis for future Stryker brigades.