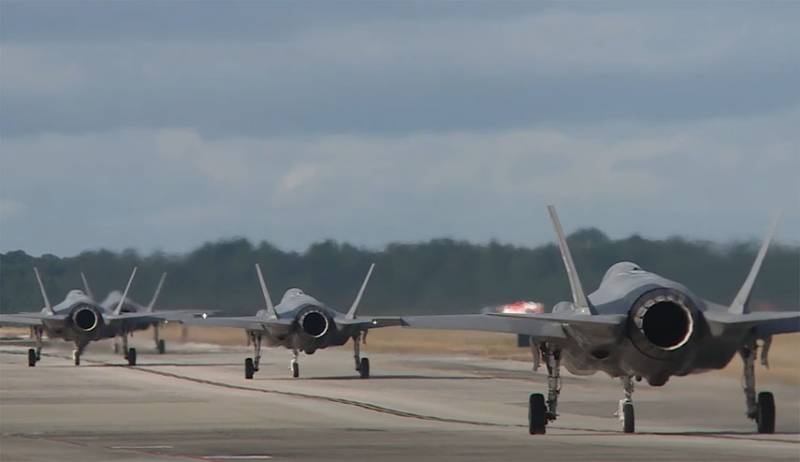 China is responding to the Red Flag military maneuvers that took place in the United States. For the first time during these
aviation
F-35A fighters of the fifth generation took part in the exercises officially (as part of the active squadron of "aggressors"). These are the first versions of the F-35 to enter service with the US Air Force and are now assigned to a squadron that mimics the actions of enemy aircraft.
"Voennoe Obozreniye" in the news material reported that during the exercises, American pilots from combat formations were trained in the tactics of confronting fifth generation fighters, which played the role of enemy aircraft.
In the Chinese edition of Sina, it is assumed that the US Air Force simulated air combat with PLA Air Force J-20 fighters.
The argument goes like this:
The PLA Air Force J-20 fighter is the second largest fifth-generation fighter to be supplied to the troops. As the number of J-20s in the Chinese Air Force increased, so did the quality of these aircraft. What other threats could the Americans pursue? Alternatively, our J-31. But these fighters have not yet completed all the tests and have not been put into service. Also this could be the Russian Su-57. But its stealth capabilities are not as good as that of the J-20, and it will be massively introduced into the Russian Aerospace Forces only by 2024.
The Chinese author writes that the United States could consider Iranian drummers as an adversary at Red Flag-2021
Drones
, but it is unlikely that for this they had to use the functionality of the F-35.
Therefore, it was not an imitation of the J-31 or the Su-57.
Thus, the Chinese author convinces himself that during the training air combat, the US Air Force used the F-35A from the so-called "aggressor" division as an imitation of the Chinese J-20.