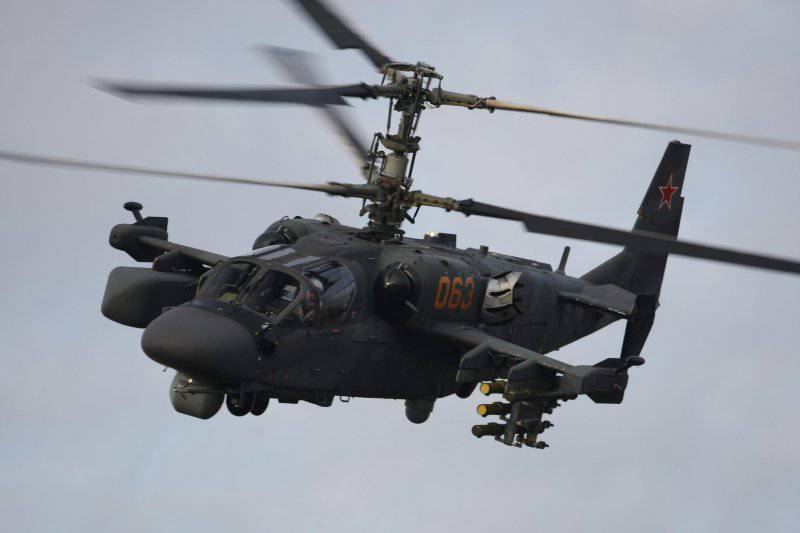 Helicopter-building holding "Helicopters of Russia" and OAO Ramenskoye Instrument-Making Design Bureau (RPKB) have signed a long-term 7-year contract for the supply of avionics for the helicopter-building enterprises. At the initial stage of cooperation, deliveries of avionics complexes for the Ka-52 "Alligator" attack helicopter and its advanced ship modification - the Ka-52K helicopter for the period from 2013 to 2020 are assumed.
In addition, the companies signed a framework agreement on the modernization of flight-navigation complexes (PNK) for ship-based helicopters Ka-27, Ka-27PS and Ka-29. This correspondent .ARMS-TASS reported in the holding "Helicopters of Russia".
In particular, for these helicopters it is planned to develop the latest digital NCPs, which will implement the "glass cockpit" principle, which allows helicopter pilots to use multifunctional liquid crystal displays instead of analog devices, which greatly simplify piloting and provide much more information.
The concept of creating new NCPs also embraces the principle of open architecture, thanks to which, at the request of the customer, the avionics avionics can easily be supplemented to solve any problems.
The basis for the development of PNK for Ka-27, Ka-27PS, Ka-29, Ka-28М and Ka-31М will be a modernized version of the existing newest complex PNK-37, which today are installed on combat helicopters Ka-52 "Alligator" and Ka- 31.
As emphasized in the holding, cooperation with PKPB has long been established in the framework of annual contracts. The conclusion of a long-term 7-year contract brings the interaction of companies to a new level of business efficiency and will help the helicopter-building holding company at a faster pace to modernize onboard equipment on production models of helicopters, as well as introduce the latest generation digital complexes on the new Ka-brand helicopters.