The French showed the schedule for the "destruction" of Russian T-72B3 tanks with a CAESAR self-propelled howitzer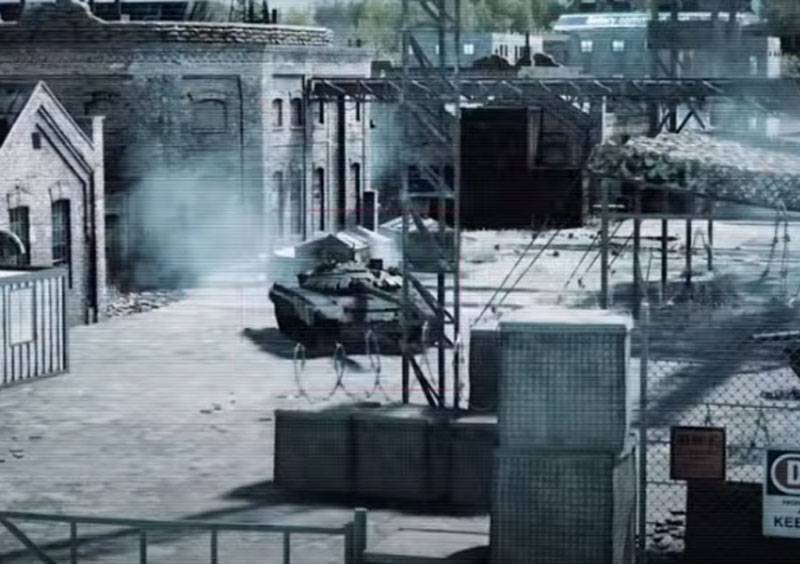 The French company Nexter Systems, a developer and manufacturer of CAESAR self-propelled howitzers, has shown its vision of the use of barreled artillery in modern wars. The video was posted on the company's official YouTube channel at the beginning of this summer.
The video shows the development of the situation in one of the likely military conflicts without defining the warring parties, which are simply indicated in different colors: their own - "green", the enemy - "red". Artillery comes from the enemy,
Tanks
and infantry. In the course of the video, the reconnaissance of the "green" determines the coordinates of the "red", transmits the target designation of the CAESAR self-propelled guns, which, accordingly, successfully eliminate the targets.
The video description says that the goal was to show the work of robotic systems at all stages. Also, most likely, the video showed the defeat of targets by the new 155-mm KATANA artillery guided projectile, which was tested in December last year using the CAESAR self-propelled guns.
It is noteworthy that the target in the video was shown Russian T-72B3 tanks. In the format of computer graphics, the French destroy two such tanks at once with the help of one self-propelled gun.
This is not the first time that Western animation companies have used Russian technology as targets to advertise the success of their weapons. In various videos, the S-400 air defense systems, Pantsir-S air defense missile systems, various boats and ships of the Russian Navy, aircraft, tanks and other armored vehicles have already been targets. The S-400 is especially "hit", apparently in the West these systems cause the greatest trepidation against the background of irritation.