Small arms developed after the collapse of the USSR: Serdyukov self-loading pistol with increased power ammunition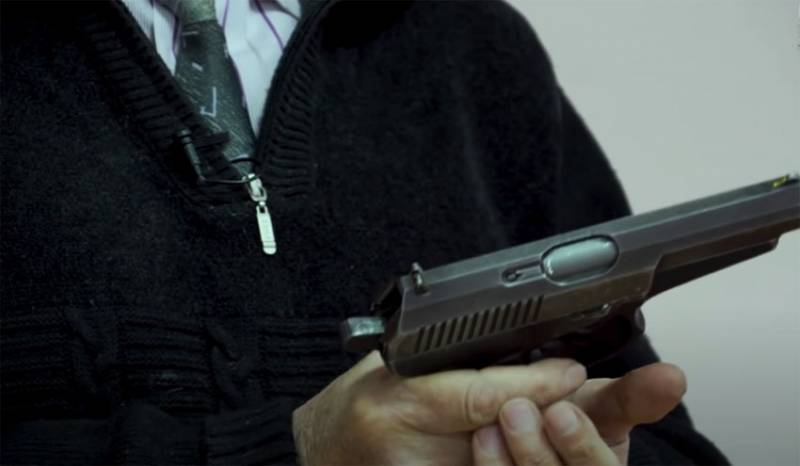 SPS - self-loading pistol Serdyukov, "Gyurza", SR-1 "Vector" - all this is about the domestic small arms developed after the collapse of the Soviet Union
weapons
, produced since 1996. This pistol was developed for special forces units under the R&D program called "Rook". Therefore, this pistol is often called the "Rook". It is designed to use powerful 9x21 mm ammunition. It was originally planned that a cartridge of this caliber would be used not only for the ATP, but also for the submachine gun, which was relied on in the 1990s.
To understand the power of the ammunition when firing a shot from Serdyukov's self-loading pistol, it is worth giving the following example. During the tests, a cartridge of 9x21 mm caliber was able to penetrate two titanium plates 1,4 mm thick and three dozen Kevlar layers from a 50-meter distance. Another example: punching a steel plate with a thickness of about 30 mm from 4 meters.
Self-loading pistols by Peter Serdyukov began to enter service with special forces of the FSB, the Ministry of Internal Affairs and the SVR since the beginning of the 2000s. After some time, the designers also created an export version of the SR-1, called "Gyurza". A special cartridge with a bullet was developed for it, capable of piercing a 5-mm steel sheet from a distance of 50 meters.
The Lazarev Tactical channel provides a detailed overview of the options for the self-loading pistol of Peter Serdyukov, as well as comments from the gunsmith who created this small arms: