The construction of facilities in the Kuril Islands was entrusted to the military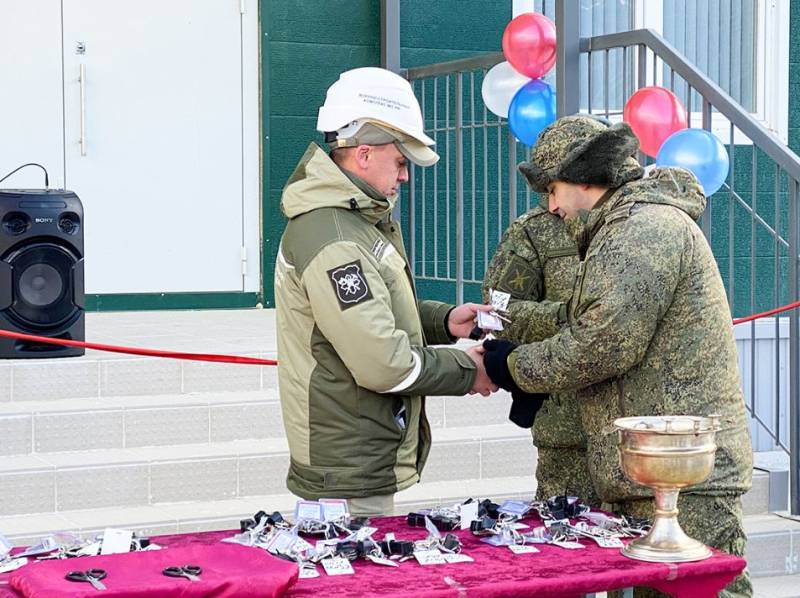 Recently, active construction of various objects has been launched in the Kuril Islands. On the islands of Iturup and Kunashir, 7 hostels were built for military personnel - officers and contract soldiers. New residential complexes are distinguished by a high level of improvement. Now military builders have to build 51 objects for various purposes on the islands of the Kuril ridge. The newspaper of the Armed Forces of the Russian Federation writes about this "
Make a star
».
When constructing such facilities, military builders take into account the terrain features, for example, the risk of earthquakes. All buildings are highly seismic resistant.
Recently, Russia has shown increasing attention to the Kuril Islands, trying to build new and develop existing infrastructure. For a long time the Kurils were not spoiled by the attention of the federal center, so now the government is gradually making up for lost time.
Meanwhile, any activity of Russia in the Kuril Islands continues to cause negative comments from the representatives of Japan. So, when the Prime Minister of the Russian Federation Mikhail Mishustin visited the Kuriles, promising to create a free customs zone on the islands, the Japanese Foreign Ministry summoned the Russian ambassador and protested to him.
The fact is that Tokyo continues to consider the South Kuriles as their territory, although as a result of the Second World War they came under the jurisdiction of the USSR. Thus, Tokyo is actually trying not to recognize the results of WWII.
Twitter / Ministry of Defense of the Russian Federation