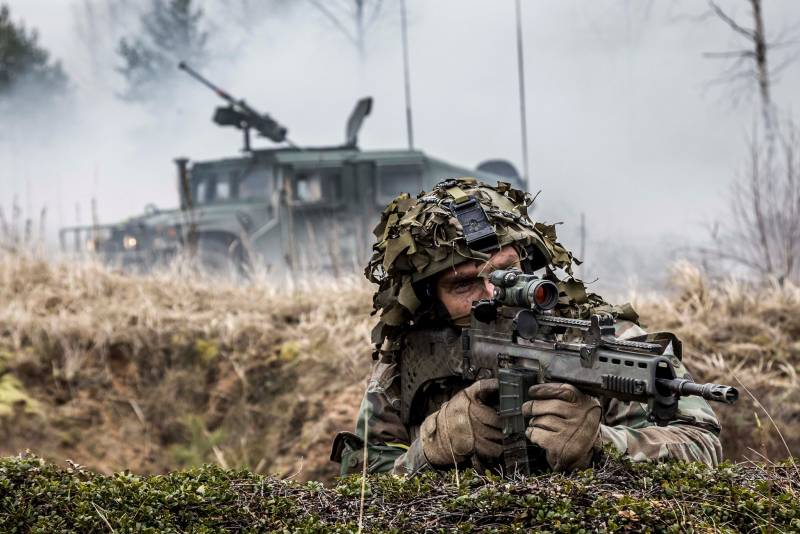 Head of the Belarusian Foreign Ministry Vladimir Makei announced Washington's "special plans" on the future of the Republic of Belarus. According to Makei, the then US presidential aide for national security John Bolton said that it was necessary to "get rid of the gray zone between Russia and NATO." The "gray zone" in the United States refers to countries that are not part of the North Atlantic military bloc.
The head of the Belarusian Foreign Ministry said that John Bolton openly spoke about the need to admit both Ukraine and Belarus to the NATO membership, which he once visited. Vladimir Makei made such a statement for the documentary filmmakers who were preparing the film "Belarus against the color revolution". This film was shown the day before.
Bolton visited the Belarusian capital exactly 2 years ago - in August 2019. Then the American official met both with the head of the Belarusian Foreign Ministry and with President Lukashenko.
Let us remind you that at that time a certain "warming" was observed in the American-Belarusian relations. The United States considered the issue of returning the ambassador to Minsk, Minsk itself talked a lot about "multi-vector" and partnership with Washington. However, after the victory of Alexander Lukashenko in the presidential elections announced in August 2020, the situation has changed radically. The Americans and the EU did not recognize the elections. The US ambassador was nevertheless sent, but only to Lithuania, neighboring Belarus, from where "the powers of the ambassador to the Republic of Belarus are fulfilled". It is also worth recalling that the defeated candidate Svetlana Tikhanovskaya, who called herself "the national leader of Belarus", also received a "residence permit" in Lithuania.
Thus, it should be stated that the United States does not abandon its plans to expand NATO to the east, including actively moving towards the borders of the Russian Federation. Makei's words are proof of this.