Baku: Armenia shells Azerbaijani military in Nakhichevan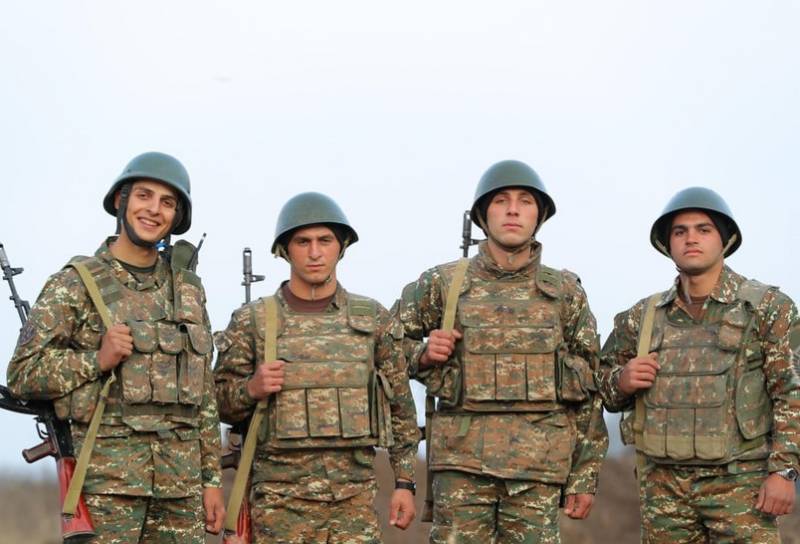 Today, starting at 13.00, Armenia periodically fires from a small
weapons
positions of the Azerbaijani military in Nakhichevan. The fire was conducted from the village of Arazdeyan of the Vedi region towards the center of the Saradak region, the village of Heydarabad.
This was reported by the press service of the Azerbaijani Defense Ministry.
They report that the Azerbaijani servicemen were not injured, no one was killed or wounded. The situation is under control.
The operational situation is controlled by the units of our troops
- said in a statement.
The Ministry of Defense of Armenia has not reported anything about this incident. The last message about the situation on the border with Azerbaijan dates from yesterday. It says about the shelling by the Azerbaijani military. They fired from weapons of various calibers at the positions of the Armed Forces of Armenia in the Syunik region in the Black Lake region, on the southern section of the border of the two countries. The incident took place around noon on August 7 and lasted approximately 20 minutes.
As noted in Yerevan, the enemy's fire was suppressed, there were no casualties from the Armenian side. They call these actions by Baku a provocation.
After the ceasefire between Baku and Yerevan last year, mutual shelling began again on 28 July. The parties to the conflict accuse each other of violations.
Earlier, Azerbaijani President Ilham Aliyev said that Baku is ready to sign a peace treaty with Yerevan if it recognizes the territorial integrity of Azerbaijan.
https://www.facebook.com/ArmeniaMOD/