Thousands of military drivers will be attracted to deliver medicines and food due to shortage of truckers in Britain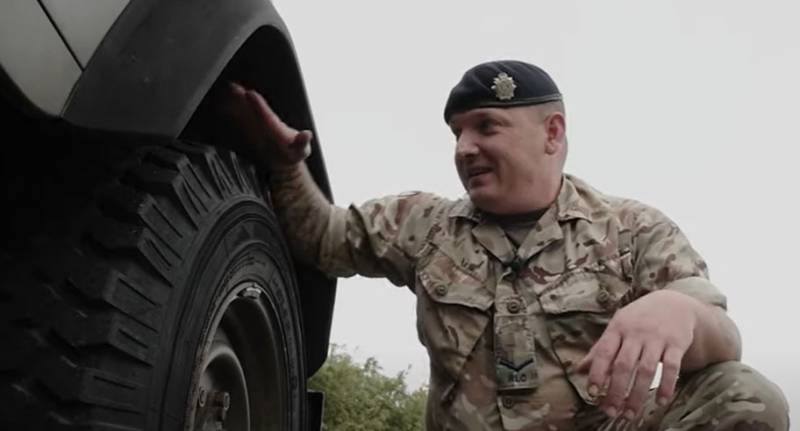 Information of a very unexpected nature comes from the UK. It is connected with a total shortage of truck drivers, which is caused by numerous factors. One of them is the prolonged closure of British borders amid the coronavirus pandemic. Then thousands of British drivers began to experience difficulties in connection with the need to systematically pass tests for the presence (absence) of coronavirus infection. It got to the point that the total shortage of truck drivers reached an absolute anti-record for the entire
history
- more than 80 thousand people.
In connection with the shortage of drivers of heavy vehicles in the country, a new crisis is brewing, associated with a shortage of goods on store shelves, including essential goods.
It became known that the staff of the United Kingdom's Department of Defense had to get involved in solving this problem. It turned out that an order was being prepared to distribute to the army units on the involvement of military drivers in the delivery of goods to British stores. The order is based on a request for assistance made by Prime Minister Boris Johnson.
At the first stage, the problem is planned to be solved by attracting 2 thousand truck drivers from the Royal Logistics Corps to the delivery of goods. It is also planned to attract several thousand military drivers from other formations. They will have to deliver medicines to pharmacies, vaccines to clinics, food and other essential goods to stores.
The shortage of 80000 to 100000 thousand drivers is confirmed by the British Road Transport Association. Because of this shortage, tens of large warehouses of food and medicine are already filled by only a third. The involvement of military drivers should, according to the government of the country, rectify the situation.