Russia comments on the initiative of the Czech Foreign Minister on the need to restore relations with Moscow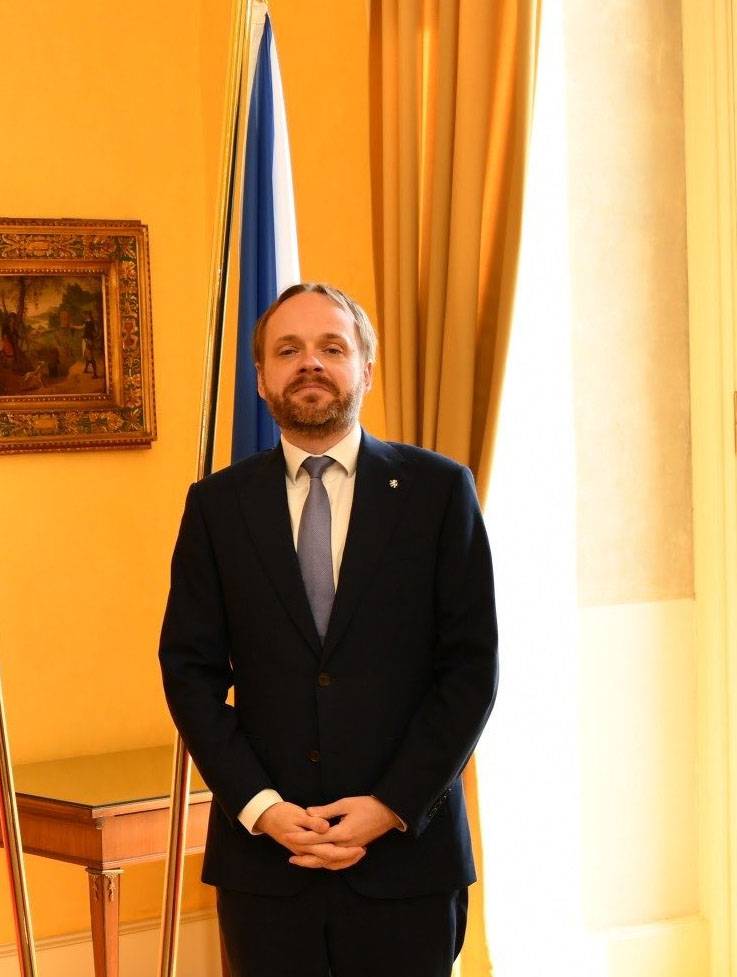 In the Czech Republic, whose authorities have used harsh anti-Russian rhetoric over the past months, they suddenly announced the need to restore relations with Russia. This was stated by the chairman of the head of the Czech Foreign Ministry Jakub Kulganek.
According to him, "Russia made a mistake by adding the Czech Republic to the list of unfriendly countries." For some reason, Kulganek "forgets" that this was preceded by unsubstantiated accusations against the Russian Federation of alleged involvement in the explosions at the arsenal in Vrbetica and the mass expulsion of Russian diplomats.
According to the head of the Ministry of Foreign Affairs of the Czech Republic, expressed in an interview with local media, it is necessary to improve relations with the Russian Federation. He is confident that this will happen in the long term.
Kulganek:
If Russia excluded our country from the list of unfriendly countries, I would consider this an important step. The ball is now on the side of Russia. It is she who must take the first step. By and large, this is not a question of even months, but, I think, several years.
According to the Czech minister, it is necessary to maintain and develop economic ties with Moscow, to create representative offices of Czech companies in Russia, so that "new jobs will be created".
Russia reacted to Kulganek's statements. In particular, such facts are noted in the biography of Kulganek as specialization in the post-Soviet space and being in the post of Deputy Minister of Defense of the Czech Republic. Kulganek, who is now suddenly in favor of developing economic ties with Russia, was reminded of how he actively advocated excluding Russia from the Dukovany nuclear power plant expansion project several years ago. Then Kulganek said that Russia "is trying to solve not so much economic as political problems by participating in the tender." Now Kulganek is in favor of opening representative offices of Czech companies on the territory of the Russian Federation. And with this discovery, the Czech Republic is not going to solve its political problems? ..
The very rhetoric of the Czech authorities suggests that, being held captive by the need to fulfill directives from Washington and London, official Prague is now looking for ways of dialogue with Moscow. In this regard, with regard to the Czech authorities, it would be worth marking the "red lines" and the main points of interaction. One of these points could be an agreement to prevent the demolition of monuments to Soviet soldiers who liberated Czechoslovakia from Nazi occupation. Although, given the fact how actively the Czech industry worked in the interests of Hitler's Germany, it is worth asking the question: did Czechoslovakia itself consider their then occupation position ... or did it quite suit them, as the British-American diktat suits today? ..