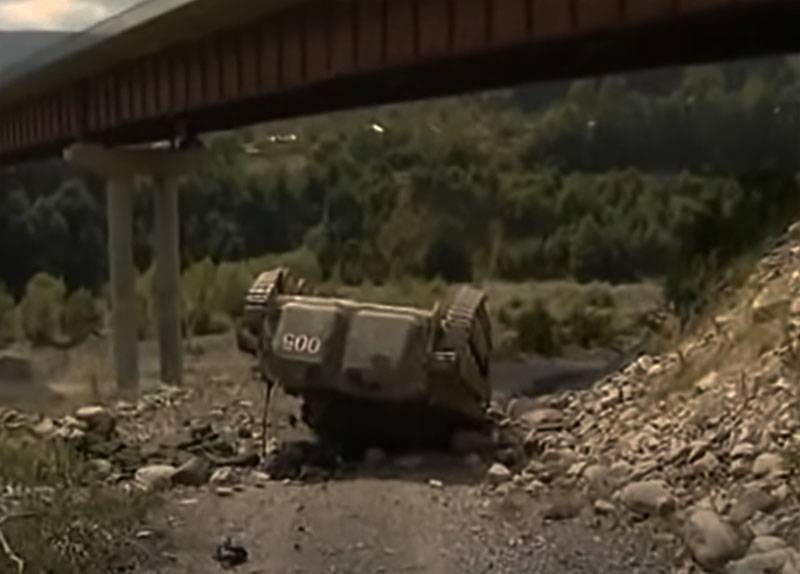 On the night of August 8, 2008 (13 years ago), Georgian troops launched a military operation in South Ossetia. At the beginning of the first night, the army units of the Georgian armed forces opened heavy fire from multiple launch rocket launchers.
At the same time, Major General Marat Kulakhmetov, commander of the Russian peacekeeping contingent, was informed about the termination of the ceasefire regime from Tbilisi literally 10 minutes before the attack on South Ossetia. As a result of the shelling of the territory of South Ossetia, servicemen of the Russian peacekeeping contingent were killed and injured. At the same time, Tbilisi at that time sounded a cynical call to the Russian peacekeepers "not to interfere in the situation of maintaining constitutional order on the territory of Georgia."
At the beginning of the fourth morning on August 8, Georgian troops launched an assault on Tskhinvali. The sleeping city was hit by various types and types of weapons, including rocket artillery and armored vehicles.
The Russian side, after the call from the leadership of the RSO and the death of the peacekeepers, entered the hostilities. The operation was called "forcing Georgia to peace."
Then events developed rapidly, and after a while the then Georgian President Mikhail Saakashvili nervously chewed his red tie in front of the camera, and then fell to the ground at the sound of a flying Russian Air Force plane.
The Russian army stopped just a few kilometers from Tbilisi. Under pressure from the West, the operation was not completed with the capture of the Georgian capital.
At the end of August, Moscow recognized the independence of the Republics of South Ossetia and Abkhazia.
After a while, Mikheil Saakashvili admitted that he decided to invade Tskhinvali in connection with "the support that was expressed to him in the United States." Indirectly, Saakashvili rebuked his American partners for not providing real military support to the Georgian army.
It is noteworthy that initially in Tbilisi they accused Moscow of being the first to start hostilities. Subsequently, the international investigation obtained comprehensive evidence that it was the Georgian side that showed the aggression. By the way, by and large, none of the Georgian military and political elites bore the real responsibility for the death of Russian peacekeepers.