Italy will invest in the development of a British sixth generation fighter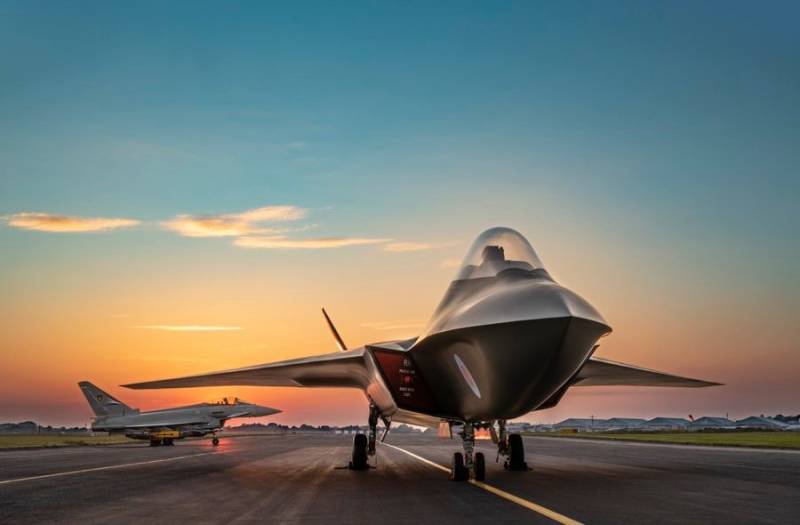 Italy will invest in a program to develop a British sixth generation fighter. According to the portal defensenews.com, the Italian Ministry of Defense plans to invest 2 billion euros.
The Italian Defense Ministry disclosed the costs of the sixth generation fighter program. According to a document published by the military, two billion euros are allocated to finance the development. At the same time, Italy will incur the main costs from 2027 to 2035, during this period 1,85 billion euros will be allocated.
Prior to that, Italy will allocate 2021 million euros for the Tempest program in 2022, 2023 and 20, and 2024 million euros from 2026 to 90.
Italy officially joined the British Tempest 2019th generation fighter project in 2019. The statement by the country's defense minister was made at the DSEI XNUMX defense exhibition in London. Sweden joined the program earlier.
The sixth generation multipurpose combat aircraft is being created by TeamTempest, which includes representatives from BAE Systems, Leonardo, Rolls Royce, MBDA, Spirit AeroSystems, as well as the British Air Force. According to the strategy, full-scale funding for the project should be opened in 2025. The initial operational readiness of the fighter is planned for 2035, and by 2040, Tempest is to replace the Eurofighter Typhoon aircraft, which are part of the Royal Air Force.
However, Tempest is not the only European project of the sixth generation fighter, another development is being carried out by Germany and France and Spain, which has joined them.
Aviation
complex of the sixth generation FCAS (Future Combat Air System) should go into mass production also in 2040.
https://twitter.com/TeamTempestUK