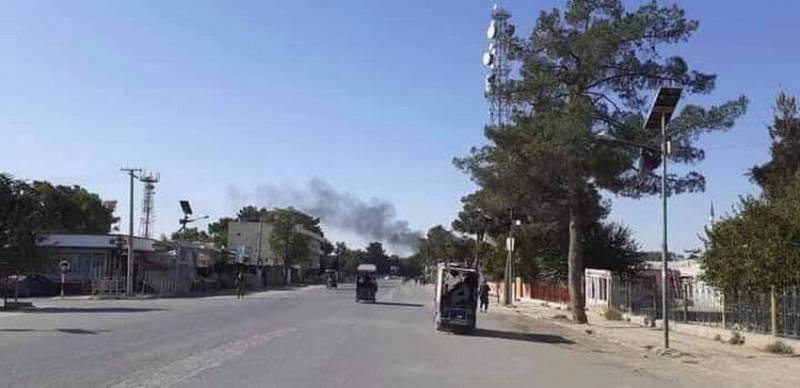 Two Afghan provinces have completely come under the control of the Taliban over the past day. This was stated by a representative of the Taliban * (banned in Russia as terrorist).
According to information posted on Twitter, the Taliban took over the provinces of Nimroz and Jowzjan, located in the southwest and north of the country, respectively. If the seizure of the capital of the province of Nimroz, the city of Zaranj by the militants was reported yesterday, then with the second province, not everything is clear. On Friday, the Taliban tried to take the city of Shibergan, which is the administrative center of Jowzjan, but were knocked out. At least this information was provided by the Ministry of Defense of Afghanistan.
In turn, government forces report the death of the "shadow governor" of the province of Nimroz Abdul Khalik. Taliban spokesman, along with other militants, was hit
aviation
Afghan Air Force. The fighting in the province continues. The press service of the Afghan military department clarified that active battles were fought in 14 provinces, including Kandahar, Helmand, Bagdan and Kapisa. During the day, 385 militants were liquidated, another 210 were injured.
Meanwhile, Great Britain demanded its citizens to urgently leave the territory of Afghanistan. A special message with the corresponding requirement was issued by the country's Foreign Ministry. There is a high probability of terrorist attacks due to the Taliban offensive.