IS militants released from Kurdish prisons transported to a US military base in northeastern Syria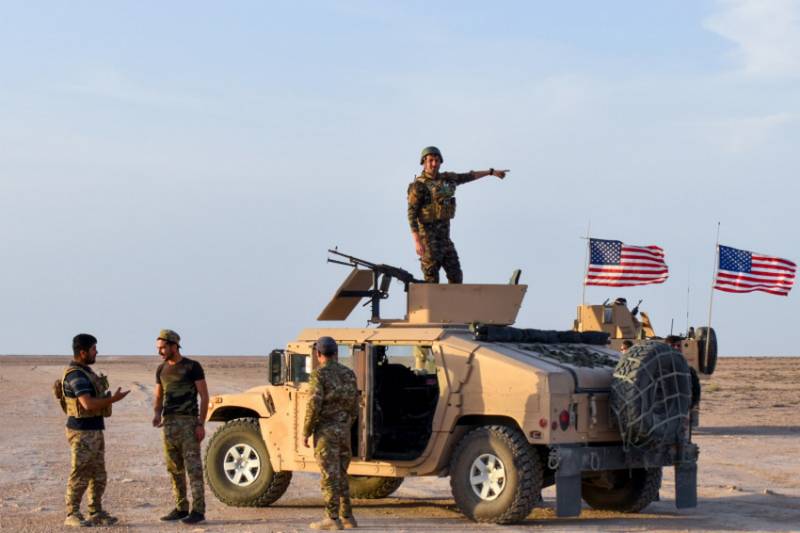 The Americans continue to withdraw from the Syrian prisons militants of the terrorist group "Islamic State" * (IS * - banned in Russia). Another batch of militants was sent to the US military base in the province of Haseke.
According to the Syrian news agency SANA, the US military has transported 40 IS militants who were previously imprisoned in Kurdish-controlled territory from the Syrian Democratic Forces (SDF) to their base in the city of Ash Shaddadi.
Local sources say there is one "spy group" commander and an explosives specialist among the freed fighters. It is noted that this is not the first case of the withdrawal of terrorists by the Americans from prisons in the provinces of Haseke, Deir ez-Zor and Raqqa, which are under the control of SDF units. Recently, "dozens" of militants have been transported to US military bases. It is assumed that the militants are trained to perform tasks in the region, on the territory of both Syria and Iraq, where the United States is solving its tasks.
There are currently nine US military bases in three Syrian provinces in the northeast of the country. The Americans are supporting the Kurds who control the Syrian oil and gas fields. As stated in Damascus, the United States is in the country illegally, and military bases are used to train militants opposing government forces, since Washington does not need peace in Syria.
https://twitter.com/CENTCOM