A new GSD LuWa airborne tankette has been developed for the German airborne troops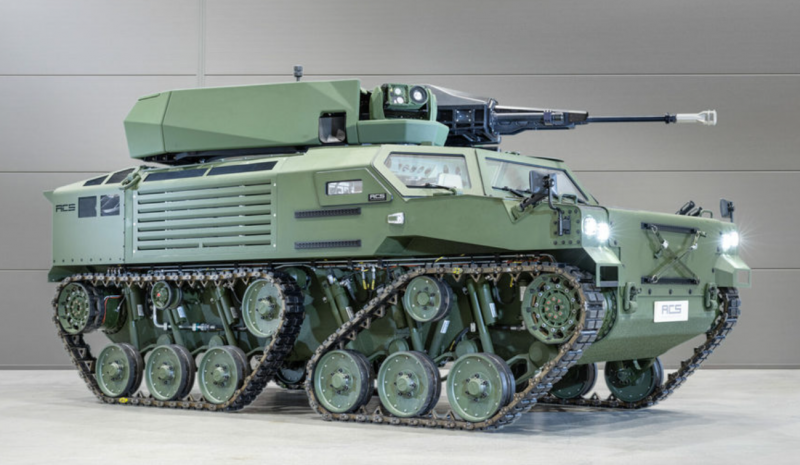 In the future, German paratroopers may be armed with a new tracked tankette. A demonstrator of a new light tracked armored vehicle called GSD LuWa was presented by the German company IABG (Industrieanlagen-Betriebsgesellschaft mbH).
The new armored vehicles were developed at the request of the German Ministry of Defense to replace the aging Wiesel-1 airborne wedge in the airborne troops, the armyrecognition.com portal writes.
A two-track independent suspension is used as the GSD LuWa chassis. The demonstrator is equipped with a Valhalla uninhabited combat module, armed with a 25-mm or 30-mm automatic cannon. The crew is two people, sitting one after the other. Other characteristics were not disclosed.
At present, the German paratroopers are armed with Wiesel-1 aircraft, which have been produced since the late 80s. A total of 1989 cars were produced from 1992 to 345. In 2019, the Bundeswehr allocated funds for the repair and modernization of 196 tankettes of the Wiesel-1 version (Laska-1). It is indicated that the upgraded vehicles will be used as reconnaissance vehicles and as a vehicle for the German Airborne Forces and should serve at least until 2030.
The Wiesel-1 was originally produced in two types: with a 20-mm automatic cannon and with an ATGM "TOU". They are airborne, it is possible to parachute the PMV (on a 4-ton modular parachute platform), however, preference was given to landing airborne assault from aircraft when landing an operational assault force or by helicopter during a tactical assault.