Defense Minister checked Krasmash's readiness for serial production of new Sarmat ICBMs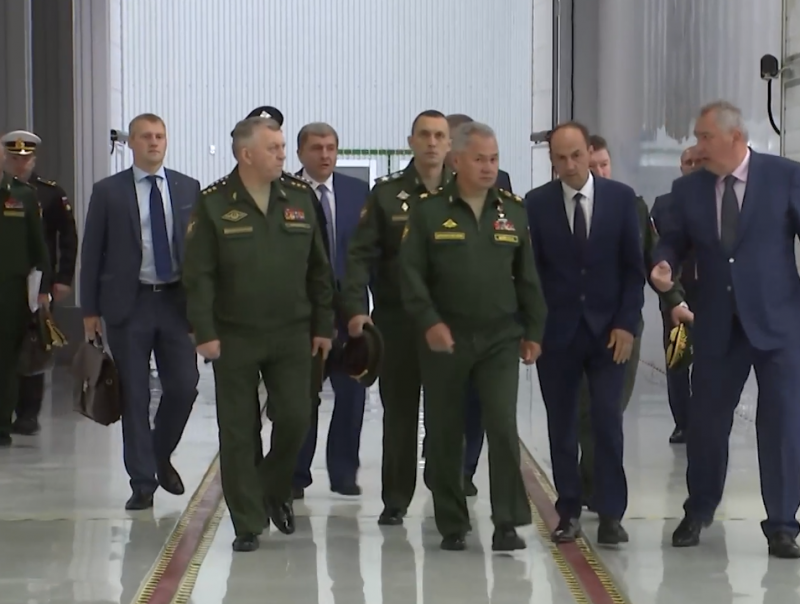 The newest Russian intercontinental ballistic missile "Sarmat" will be produced at the Krasnoyarsk machine-building plant, the enterprise is ready for the serial production of the new ICBM. This was stated by Defense Minister Sergei Shoigu, who visited Krasmash.
The head of the military department, as part of a working trip to the Central Military District, visited the Krasnoyarsk Machine-Building Plant, where capacities were modernized for the production of a new Sarmat ICBM. Following the inspection of the shops, a meeting with the plant's staff and a report from the management, the minister announced the enterprise's readiness to fulfill a long-term contract for the supply of Sarmat ICBMs.
We have just considered all the issues related to new types of weapons. (...) We have full confidence that Krasmash will fulfill the assigned tasks
- quotes the Ministry of Defense as saying Shoigu.
Note that it is not the first time that Shoigu visits Krasmash. In 2017, the Minister of Defense demanded that the enterprise modernization schedule be observed, and in 2019 he expressed doubt that with such a pace of work being carried out, Krasmash would be ready for the serial production of new ICBMs. Completion of works on the modernization of the plant and the development of serial production of a new
weapons
was called 2021.
Also, the head of the Ministry of Defense called the terms of the first regiment with the Sarmat ICBM to take up combat duty. According to him, this will happen next year, 2022. The minister refused to name the specific part, but hinted that it is located in Siberia.