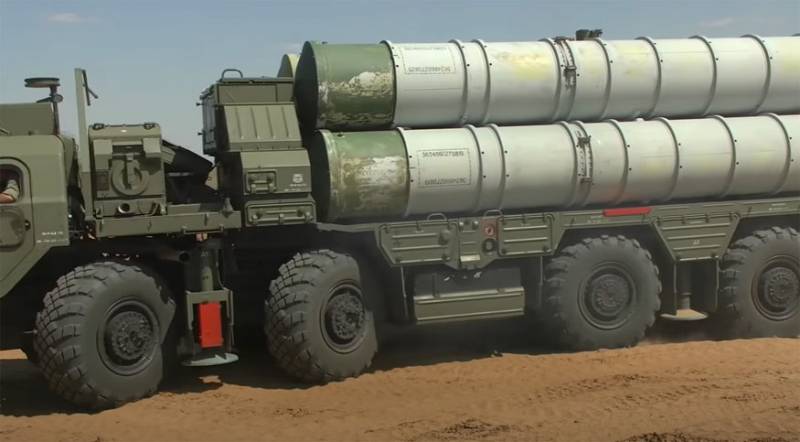 The Indian media publishes materials in which it talks about the plans of the country's military command to deploy S-400 anti-aircraft missile systems. It was noted that the first deliveries are expected at the beginning of the next (2022) year, and India will immediately place the Russian-made air defense system in the border area with China.
The Indian press expresses confidence that the Indian military command is taking such a step in order to "check the stealth parameters of the Chinese J-20 stealth fighters." Several dozen of these 5th generation fighters are already in service with the PLA Air Force. Earlier, one or two (according to various sources) J-20s were transferred by the Chinese to the Khotan airfield, from where the flight time to the Indian border is only a few minutes.
This happened against the background of the aggravation of the situation in the disputed region of Ladakh - where the servicemen of the two nuclear powers came together in a "stick and stone" battle. Some time later, after reaching an agreement, the Chinese side withdrew its J-20 fighters from the aforementioned airfield.
India believes that the Chinese Air Force can repeat such a transfer at any time. And the location of the 5th generation fighters 250-300 km from the Indian borders in New Delhi is seen as an "outright threat." It is for this purpose that it is planned to deploy the Russian-made S-400 Triumph air defense system in the northeast, near the border with the PRC. Also, as noted by Indian journalists, this can become a kind of "probing the ground" for the reaction of the United States. The Indian authorities have repeatedly tried to obtain guarantees from the Americans that the CAATSA sanctions package will not be applied in the event of S-400 deliveries from Russia. The United States avoids a direct answer to the sanctions, noting that "it will be possible to talk about this if India will deploy the S-400 on its territory." At the same time, in India itself, a fair question is asked:
The United States imposed sanctions against Turkey for the purchase of the S-400. Ankara was told that Russian-made anti-aircraft systems "do not fit into NATO's air defense system." Let's say they really don't fit. But how can the same thesis be promoted in relation to India? We are not part of NATO. We are also opposed to China, just like the United States itself.
A retired Indian general, speaking to local journalists, expresses his point of view:
The S-400 will help us identify the weaknesses of the Chinese fifth-generation J-20 fighters. Washington has no reason to interfere with this. He's not on the Chinese side ...