Lukashenko: Kiev's policy threatens Belarus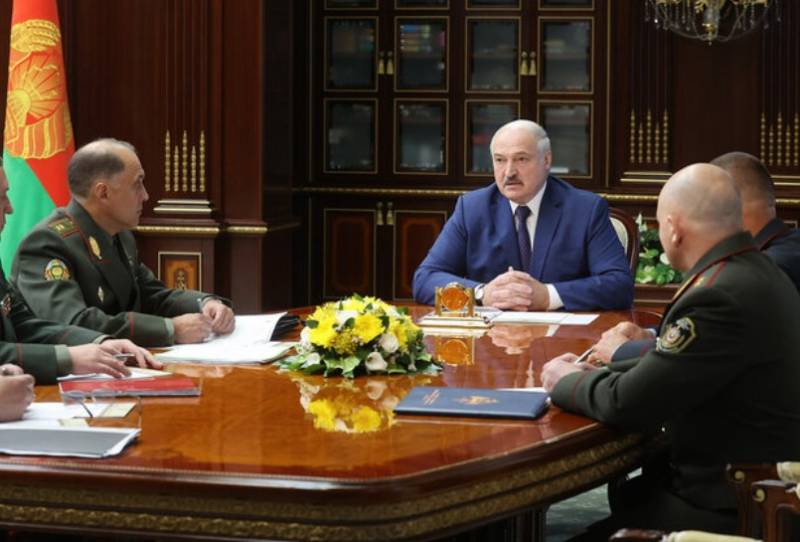 Kiev's policy threatens Belarus. This statement was made by the Belarusian leader Alexander Lukashenko during a meeting on the situation at the border.
Lukashenko believes that the danger comes from Ukraine because the Kiev leadership is based on confrontation with neighboring states.
Confrontation is at the heart of their policies. And for us this is an additional threat that we did not have before.
- he declares.
And although a kindred people for Belarusians live in Ukraine, official Kiev is pursuing an anti-people policy. For the President of Belarus, it does not matter what foreign policy course his Ukrainian neighbor has chosen - western, eastern, or, for example, southern. The bad news is that he is behaving unfriendly and aggressively towards Minsk.
And although the meeting was formally devoted to the situation in the border areas in the west and south, it covered a much wider range of issues. In particular, Lukashenka raised the topic of NATO countries' actions in relation to Belarus, the intensification of the alliance's activity near the state borders.
Earlier, Ukrainian President Volodymyr Zelenskyy instructed his law enforcement agencies to take care of the protection of Belarusian citizens in the country, who, because of their opposition views, may be in danger from the Minsk authorities.
https://president.gov.by/