The United States intends to show Russia and China the "global capabilities of the American fleet"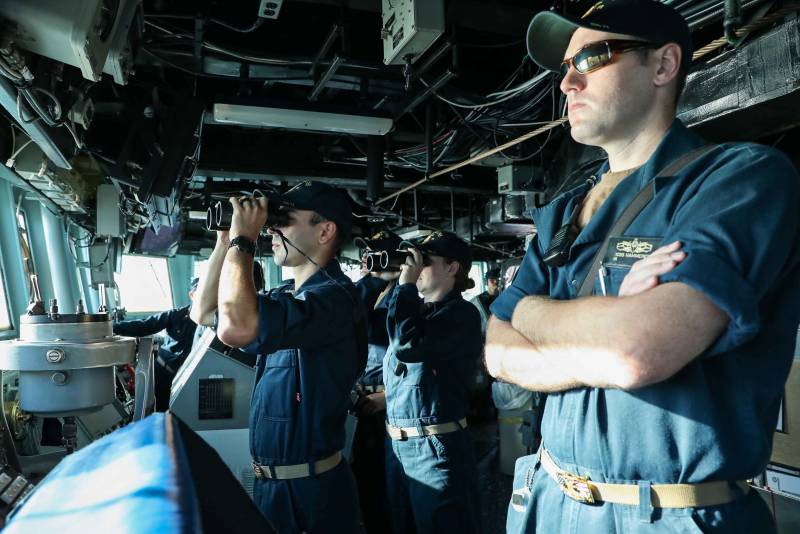 The US Navy has launched the most global naval exercise since the Cold War, LSE 2021 (Large Scale Exercise 2021). According to the press service of the American
fleet
, the exercises involve the main warships and amphibious landing forces.
The exercises will be held in 17 time zones at once and will last until August 16. They involve 36 warships from five operational fleets, including aircraft carriers and nuclear strategic submarines, deck and sea
aviation
, parts of the marines of the fleets and individual corps, etc., a total of about 25 thousand military personnel.
Large Scale Exercise (LSE) 2021 will demonstrate to our rivals that the U.S. military maintains a high level of operational readiness through, not in spite of, a global presence.
- said in the message of the command of the US Navy.
The main task is to demonstrate the ability of the United States to wage war on several fronts at once and respond to the aggression of Russia and China. To this end, the exercises will be held, including in the Black and Mediterranean, East China and South China Seas. Those. the exercise should show Russia and China the "global capabilities of the American fleet" to conduct coordinated operations in several theaters of operations at once, including the Atlantic and Pacific oceans.
As stated in the command of the US Navy, an exercise of this magnitude was last held in 1981, but their tasks are the same. The US Navy will once again demonstrate "NATO's resolve and US capabilities."
https://twitter.com/USNavy