Poland took seriously the strengthening of its tank forces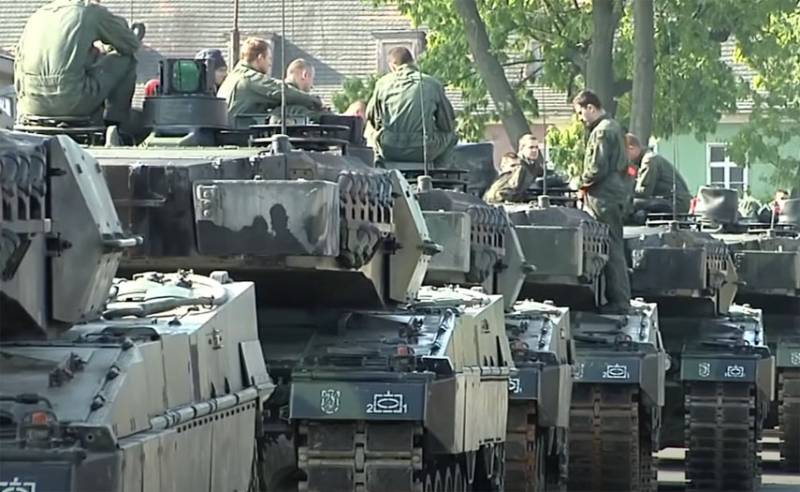 Another two
tank
The Leopard 2PL was handed over to the Polish army the day before. At the moment, under the contract for the modernization of the Leopard 2A4 to the 2PL version, 18 vehicles have already been delivered. The main contractor, the consortium Polska Grupa Zbrojeniowa, announced this yesterday.
The aforementioned agreement for the "alteration" of 128 obsolete Leopard 2A4 was signed by Warsaw back in 2015. The contractors were the Polish companies PGZ and Zakłady Mechaniczne "BUMAR-ŁABĘDY" SA, cooperating with the German concern Rheinmetall Defense. The total cost of the work at that time was 2,4 billion zlotys.
Later, in 2018, an addendum to the contract was signed, providing for the modernization of another 14 tanks worth 300 million zlotys (about 78 million dollars). As a result, all 142 Leopard 2A4s in service with the Polish Armed Forces fell under the program.
It is worth noting that initially the deliveries of the upgraded machines were planned to be completed this year. However, another amendment was made to the current contract in 2019. As a result, the completion date has shifted to the end of 2023, and their total cost amounted to 3,29 billion zlotys.
The main goal of the modernization of the Leopard 2A4 in service with Poland to the 2PL version is to increase the firepower and protection of the combat vehicle, as well as to ensure the most comfortable work of the crew. In particular, as part of an increase in firepower, it was decided to replace the hydraulic stabilization systems of the gun and the turret drive with electric ones, and the Rh-120 L44 smoothbore gun was adapted for modern types of ammunition.
It is worth noting that Poland has taken seriously the strengthening of its tank forces. So, literally last month, Warsaw made the final decision on the purchase of 250 units of American M1A2 Abrams tanks.