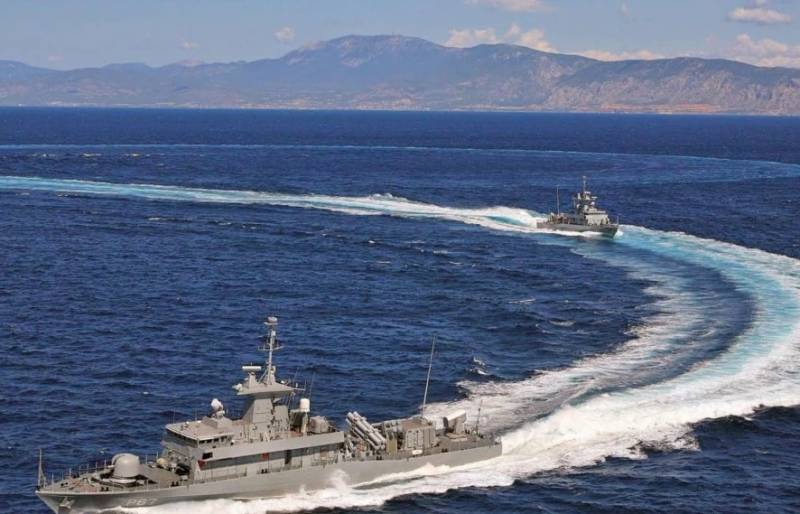 The missile boats that Britain is promising to build for the Ukrainian Navy will receive British missiles, not Ukraine's Neptune. This was stated by Tim Woods, Defense Attaché of the British Embassy in Ukraine.
According to the British diplomat, today Britain has just started designing boats for the Navy. However, he assured that the British industry is working "fast", so Kiev customers will soon be able to see their boats, though only in the project.
Woods noted that according to the requirements of the Ukrainian military, the boats will receive some Ukrainian components, including a gas turbine unit. But with regard to weapons in London, they made their own decision, according to which there will be no "Neptunes" on the boats. Instead, they will receive British anti-ship missiles. Moreover, the creation of a "naval" version of the Neptune anti-ship missile system was not even accepted in Ukraine, and the land-based version simply does not fit on boats.
However, according to the Ukrainian ambassador to Great Britain Vadim Prystaiko, the installation of the Ukrainian "Neptune" is possible on boats in the future. According to him, the first boats, already named P50U, will indeed be equipped with British missiles, but in the future they are planned to be replaced by the Neptune anti-ship missiles.
According to the commander of the Ukrainian Navy, Oleksiy Neizhpapa, the construction of boats provides for a memorandum signed by Ukraine and Great Britain on June 21 this year aboard the British destroyer HMS Defender in the port of Odessa. At the same time, the contract itself has not yet been drawn up, its signing is planned at the end of the summer.
It is planned that Britain will give Ukraine a loan in the amount of 1,25 billion pounds (1,6 billion dollars) for 10 years, within which eight boats will be built according to the British project, as well as the port infrastructure for basing these boats in Ochakov. In Kiev, they said that the first two boats will be built in the UK, the rest in Ukraine. The entity will define London.