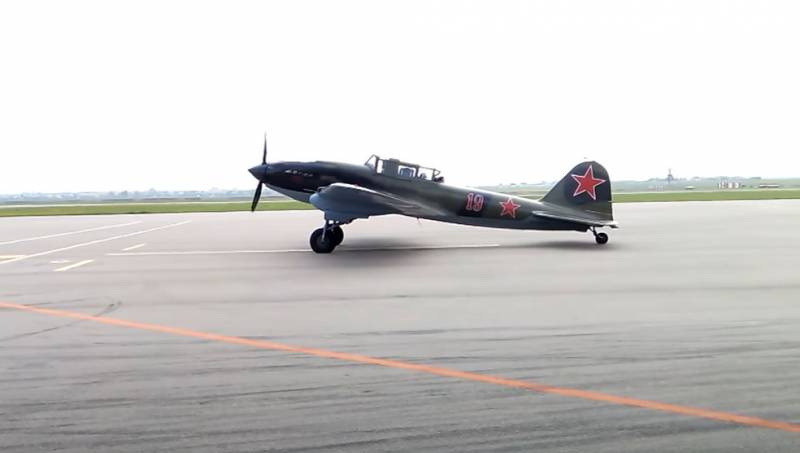 The American magazine The National Interest distinguished itself with an article about Soviet pilots during the Great Patriotic War. The material is, in fact, a description of some excerpts from the book of the Western historian Eric Hooton "War over the Steppes" - with separate comments by the columnist David Ax.
The author writes that the battles on the Eastern Front in the air were "no less brutal than on the ground." At the same time, TNI's interpretation of the war itself sounds like this: "While the Soviets retreated from June to November 1941, Britain and the United States were accumulating forces. As a result, the German army was forced to fight against the triple force. "
The book indicates that the Soviet industry "built many military aircraft, but in terms of quality and characteristics, they were in many ways inferior to the German ones. The author calls the quality of Soviet aircraft during the Great Patriotic War "doubtful". Also in the book of the mentioned historian it is said that in the USSR during the war years "there was a catastrophic shortage of trained pilots."
American historian quoted by American magazine:
The service of Soviet pilots during the war years was fraught with mud and fear. They slept on bunks or straw in village huts about 10 kilometers from the airfields. Technicians could live in dugouts, sleep in bags. They got up at dawn, brushed their teeth with a finger, rarely shaved, then went to the dining room to eat rolls and coffee, but often just black bread. Sometimes with sausage. Then - briefing and takeoff. If they survived, then a quick lunch could be their reward.
It is a question of a generous dinner - two plates of porridge with meat, potatoes and butter. Also, the author does not ignore the relationship between representatives of different sexes, as well as the issue of the toilet, which was "dug in the ground."
Paying attention to these interpretations, which are served as "
historical
summaries ", the question arises, is this the focus of the Western author when trying to highlight the topic of war? Or is it a priori incomprehensible for a Western layman, in the absence of a phrase about "coffee and a bun" or gender relations, about the combat everyday life of flight personnel? This is generally a word about how information about the history of the Second World War is presented abroad.