The Ministry of Defense launches a program to upgrade Su-30SM combat aircraft to the level of Su-30SM2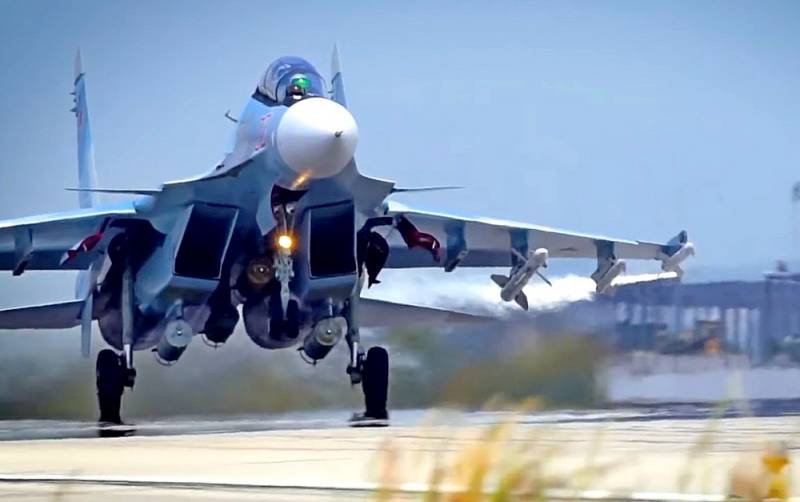 The Ministry of Defense is launching a program to upgrade the Su-30SM multipurpose fighters to the level of the Su-30SM2. Work under the program will begin at the end of this year.
The Russian military department has decided on the timing of the start of the program for the modernization of combat multipurpose fighters Su-30SM to the level of Su-30SM2. Work within the framework of the "experimental overhaul of the Ministry of Defense's Su-30SM aircraft with simultaneous modernization" will begin in December this year.
"News"
, referring to the schedule already approved by the military.
The first batch of modernized Su-30SM2 should be delivered to the Aerospace Forces by the end of next, 2022. How many planes it will have is not reported. Also, the Ministry of Defense has not yet officially announced information on the total number of Su-30SM combat fighters planned for modernization. To date, the Aerospace Forces and the Navy have about 130 Su-30SM, which have been delivered since 2013.
Simultaneously with the modernization of the combatant Su-30SM, the Ministry of Defense will also purchase new-built Su-30SM2 fighters. The contract for the supply of 21 new Su-30SM2 fighters was signed last year, and it is planned that the new aircraft will strengthen the sea
Aviation
.
The modernized Su-30SM2 fighter is maximally unified with the Su-35 fighter. In the course of modernization, combat fighters will receive the AL-41F-1S engine and the Irbis radar, the avionics, electronics will be improved, and the arsenal of weapons will be expanded.