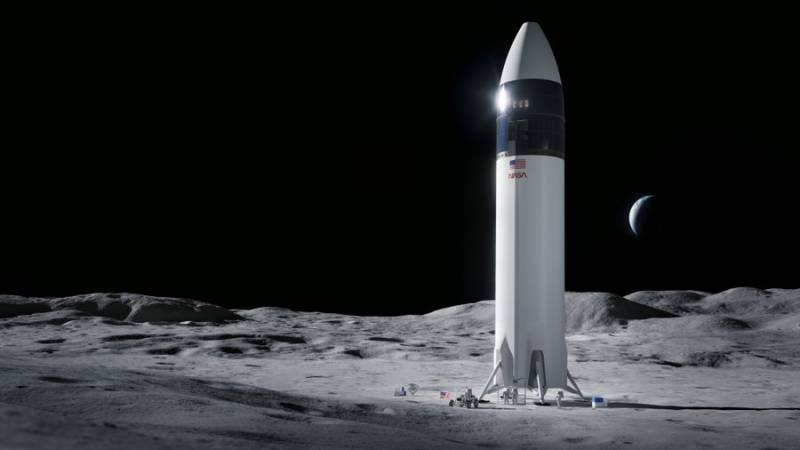 Ilona Mask SpaсeX company will continue to create a lunar module for NASA's lunar program, the protest of Blue Origin and Dynetics was rejected. This was reported on the website of the Accounts Chamber of the US Congress.
On July 30, 2021, the Accounts Chamber ruled to reject the protests of Blue Origin and Dynetics, which also claimed a contract with NASA to create a lunar lander, but lost to SpaceX. The General Administration of the United States Commission, which is a body of Congress, concluded that NASA did not violate US laws or procurement orders in its contract with SpaceX. In addition, the companies were unable to prove the bias of NASA's attitude towards the SpaceX project.
Recall that in April this year, NASA announced the conclusion of a contract with Elon Musk's company for the development of a lunar module under the Artemis program in the amount of $ 2,9 billion. In the competition, SpaсeX was ahead of Jeff Bezos' Blue Origin and Dynetics. According to the contract, SpaсeX was to develop a lander for landing on the surface of the Earth satellite as part of the Artemis program.
However, in early May, the contract was suspended, as the losers in the competition, Blue Origin and Dynetics protested the agreement between NASA and SpaсeX, filing a corresponding complaint. NASA could not disburse funds to Musk's company until the General Audit Office, which is part of the Audit Office, decides on the protest.
The lunar exploration program, called "Artemis" in the United States, should be implemented in three stages: at the first stage, the Orion spacecraft will make an unmanned flight around the Moon and return to Earth, at the second stage, a manned flyby of the Earth satellite, and there, before the astronauts are launched to the Moon, not far away. ...