Ukraine has signed a major contract for the supply of R-27 medium-range air-to-air missiles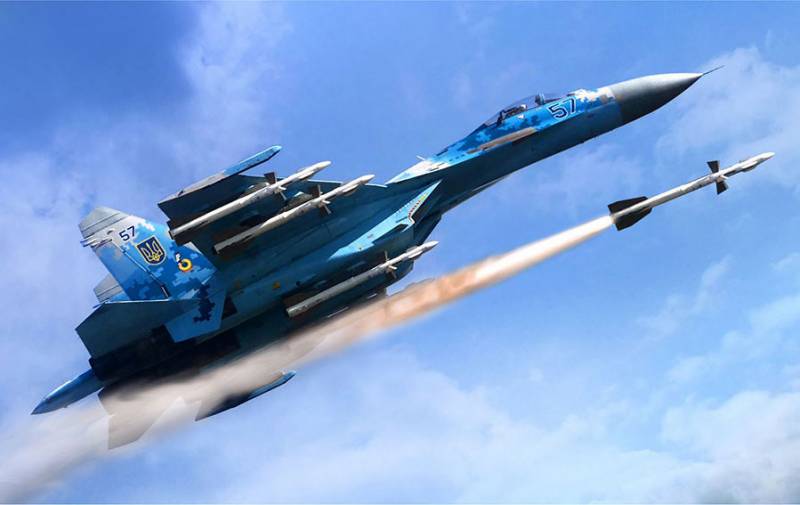 Ukraine will supply a consignment to a foreign customer
aviation
missiles. According to the portal defense-blog.com, Kiev has concluded a major
weapons
contract for the supply of R-27 air-to-air missiles.
As the newspaper writes, the contract was signed by the state joint-stock holding company "Artem" with a foreign customer, the data on which were not disclosed. Also unknown is the volume of the order, the modification of the ordered missiles and the delivery time. As stated in the Ukrainian company itself, the prepayment has already been received from the customer, and production has begun.
In Ukraine itself, the contract for the supply of R-27 has already been called "the largest in the last 10-15 years." It is also known that the contract amount exceeds $ 200 million.
It is assumed that India could be the customer of the missiles; in 2020, the Artem State Chemical Combine has already received a contract from the Indian Ministry of Defense for the supply of spare parts for the R-27 in the amount of about $ 8 million. It is also possible that it could be Indonesia, which previously showed interest in Ukrainian-made missiles.
Note that the Ukrainian company, which previously produced the R-27 aircraft in close cooperation with Russian enterprises, was forced to stop assembling them after 2014, since all economic ties were severed. In February of this year, Vladimir Zimin, President of Artyom, announced that the company had succeeded in setting up production of R-27 missiles without Russian components. Even then, a large volume of orders for these missiles from India was announced.
The R-27 air-to-air missile is designed to combat enemy aircraft and cruise missiles. Its range is up to 110 kilometers.