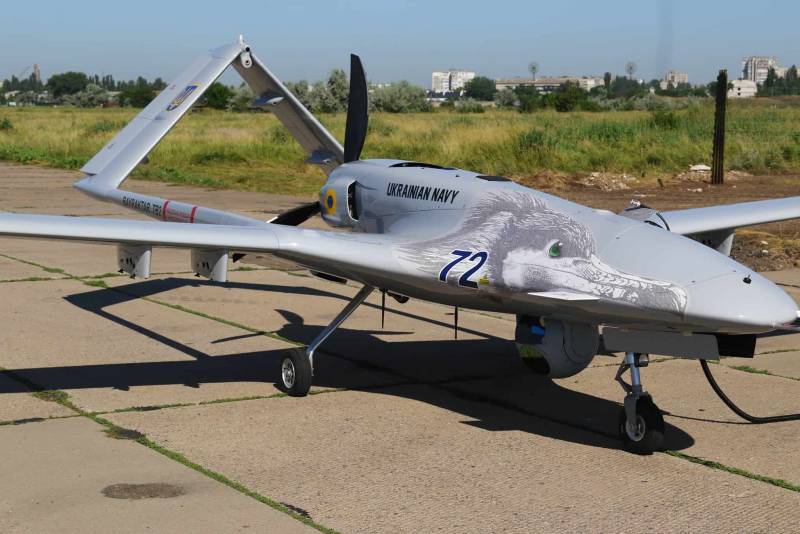 Ukraine has begun patrolling the Black Sea with the help of unmanned aerial vehicles. According to Ukrainian media, patrols are carried out
Drones
Bayraktar TB2 purchased from Turkey.
Ukrainian Bayraktar TB2 began patrolling the Black Sea. The first scheduled flight took place on July 28, one drone took off from the Kulbakino military base and circled for several hours at an altitude of about 5 thousand meters above the northwestern part of the Black Sea along the Ukrainian coast. The drone did not approach the Crimea.
It is noted that the patrol is currently carried out by Bayraktar TB2 from the Air Force, or more precisely, from the 383rd separate regiment of remotely controlled aircraft of the Air Force of Ukraine. However, they will soon be replaced by drones from the 10th Marine Brigade.
aviation
(Saki) Ukrainian Navy, received recently.
The fact that the Ukrainian fleet received Turkish drones was reported in mid-July this year. It was clarified that the 10th Naval Aviation Brigade of the Naval Forces of Ukraine received an upgraded version with a flight range of 300 km, and not 150 as previously received.
According to the Ministry of Defense of Ukraine, Bayraktar TV2 attack drones will be used to monitor and cover the coast and water area of ​​the Black and Azov Seas, as well as to strike at the enemy with "high-precision
weapons
In addition, they are also responsible for the guidance of the R-360 Neptune anti-ship cruise missiles.