American sailor accused of setting fire to a warship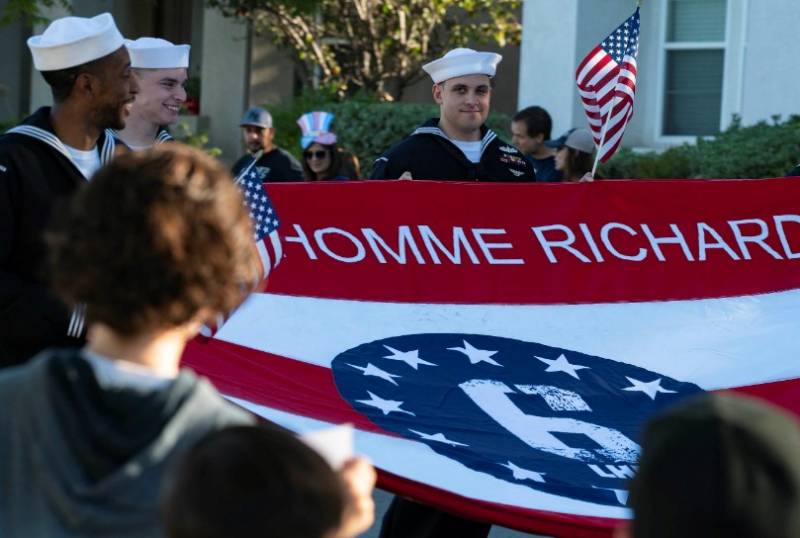 A fire at a naval base in San Diego (California, USA), which occurred aboard the Bonhomme Richard universal ship in July 2020, injured 60 people. A year later, the American sailor was accused of setting fire to this warship.
The charge was reported in the press service of the 3rd
fleet
US Navy.
On July 29, charges under the Unified Code of Military Justice were brought against a Navy seaman in response to evidence found in a criminal investigation into a fire that began at USS Bonhomme Richard on July 12, 2020.
- said the representative of the 3rd Fleet Sean Robertson.
The investigation announced a possible arson back in August last year. Shortly thereafter, law enforcement officers searched the soldier's house.
The fire on board the Bonhomme Richard UDC, which broke out on July 12, 2020, was extinguished only on the fourth day.
The name of the accused has not yet been named, saying only that at the time of the fire he was serving at Bonhomme Richard. Since the restoration of the ship would have been too expensive, at the end of last year they decided to write it off and cut it into metal.
The fire on this landing ship is believed to have resulted in the largest peacetime loss of all
history
US Navy. At the time of the disaster, a two-year upgrade was coming to an end, which would have allowed F-35B fighters to be deployed on Bonhomme Richard.
https://twitter.com/lhd6bhr