Russia is ready to discuss with the United States the issue of the latest weapons, including the "Dagger" and "Poseidon"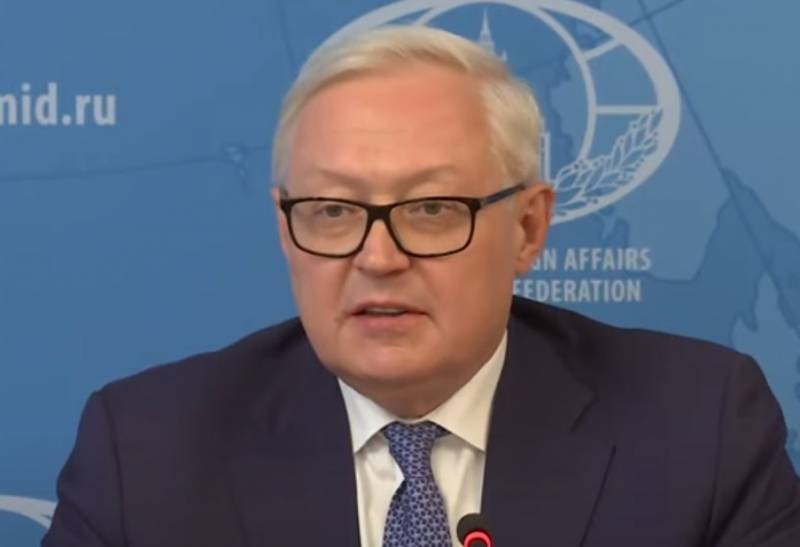 Russian Deputy Foreign Minister Sergei Ryabkov, who yesterday took part in the next round of talks with a US delegation on strategic stability, spoke about the position of our country regarding the latest weapons.
According to the diplomat, Russia is ready to discuss with the United States its promising types of weapons, including the Poseidon nuclear drone and the Dagger hypersonic missile system. However, there can be no question of any restrictions on the capabilities of our country in this area.
Ryabkov explained that Russia, of course, will strictly adhere to the START Treaty (extended in February) when putting into service the latest systems falling under it. At the same time, another part of Russia's promising armament is outside the limits of this agreement.
Consequently, if the United States refuses to jointly develop new agreements limiting the aforementioned systems both for them and for us, then Russia will not begin to reduce the number of its weapons unilaterally.
Finally, the Deputy Foreign Minister added that the emergence of the very latest systems in our country that "bother" the United States so much was a consequence of the withdrawal of the Americans from the ABM Treaty. However, it was their choice, and Russia has nothing to do with it. Now the Russian Federation will continue to improve its capabilities in this direction, since the development of such weapons strengthens the security of our country.