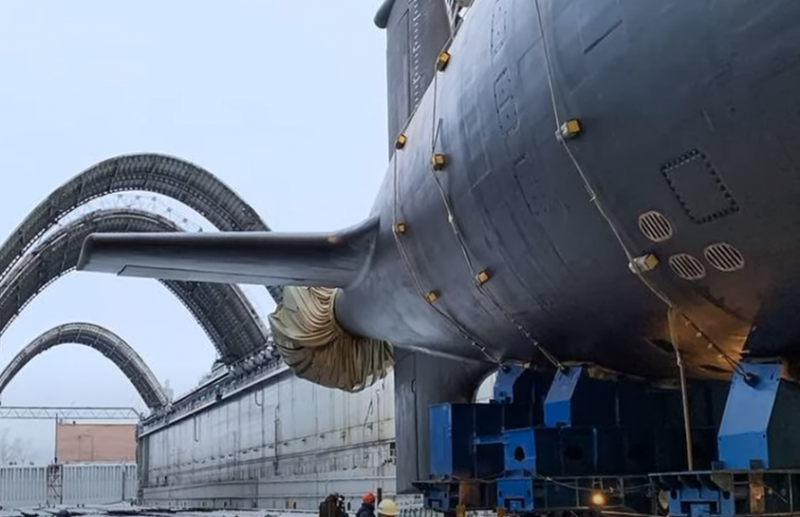 The Severodvinsk enterprise "Sevmash" plans to launch the second serial multipurpose nuclear submarine "Krasnoyarsk" of the "Yasen-M" project by the end of the month. According to the Ministry of Defense, the solemn ceremony of launching the nuclear submarine will take place on July 30, 2021.
According to the report, the submarine will be launched in the presence of the Russian Navy Commander-in-Chief Nikolai Evmenov. In addition, the ceremony will be attended by the management of the USC, representatives of the administrations of the Arkhangelsk region, Severodvinsk and Krasnoyarsk, veterans
fleet
and enterprises, workers.
At present, the shipbuilders of Sevmash are preparing the nuclear submarine for the ceremony. According to the shipbuilders' plans, after passing all the necessary tests, Krasnoyarsk will become part of the Russian fleet at the end of 2022.
The launching of the nuclear submarine "Krasnoyarsk" will take place in the summer of this year, it was reported in early March. The information was unofficial, the period was called August 2021. In principle, the source was not mistaken, the submarine is indeed launched in the summer, but a little earlier.
The multipurpose nuclear submarine "Krasnoyarsk" is the second serial submarine of the Yasen-M project after the lead "Kazan" and the first serial "Novosibirsk". Laid down on July 27, 2014.
In addition to Krasnoyarsk, five more nuclear submarines of this project are currently at Sevmash at various stages of construction: Arkhangelsk (laid down on March 19, 2015), Perm (laid down on July 29, 2016), Ulyanovsk (laid down on 28 July 2017), Voronezh and Vladivostok (both laid down on July 20, 2020).