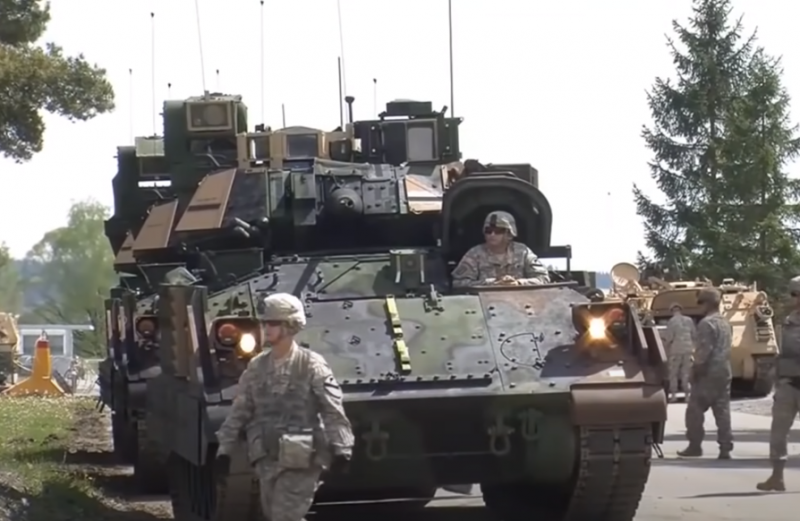 The US Army has selected five applicants for the development of a new combat vehicle, which in the future will replace the M2 Bradley BMP. All applicants have signed preliminary contracts for the development of "digital concepts".
Companies selected by the military received preliminary bids for a promising infantry fighting vehicle under the Optionally Manned Fighting Vehicle (OMFV) program. At this stage, applicants are not required to create prototypes; companies by the first quarter of fiscal year 2022 must only provide a digital model of the future car.
After evaluating the "models" of five applicants, three will remain, who will receive funding to build prototypes by 2025. The winner will be determined in January 2027, with serial deliveries expected to begin in 2030.
At the moment, the following are participating in the competition to replace the M2 Bradley BMP: 1. General Dynamics Land Systems with a Griffin III platform with a two-man turret with a 50-mm automatic cannon.
2. BAE Systems together with Israeli Elbit Systems, representing the Bradley Next Generation platform with the Elbit Systems UT30 Mk 2 combat module with a 30-mm cannon.
3. Rheinmetall North America with a platform based on the Rheinmetall KF41 Lynx infantry fighting vehicle.
4. Oshkosh Defense in partnership with the South Korean group Hanwha, with a platform based on the AS21 Redback BMP
5. Point Blank Enterprises of Miami, Florida partnered with Keshik Mobile Power Systems for "an innovative project with a modular and technology independent approach to open systems for energy, information and physical architectures."
We will find out which proposals will pass the preliminary selection by October 2021 (the beginning of the 2022 financial year).