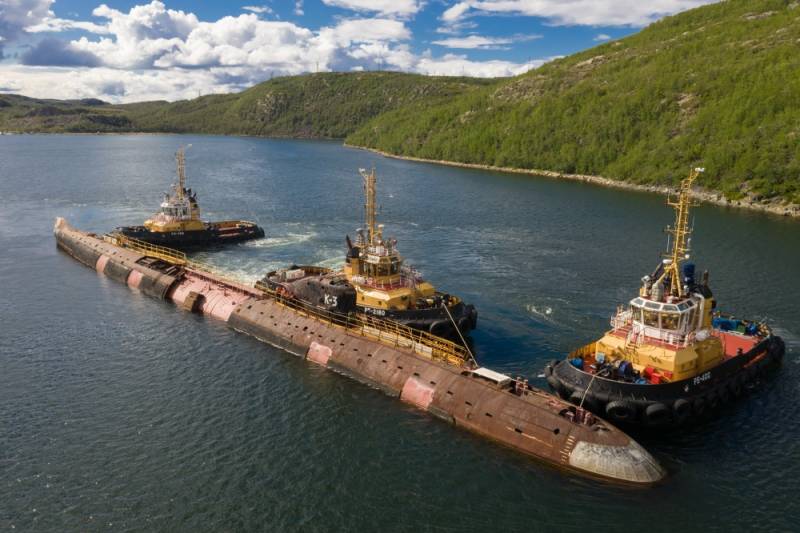 The first Soviet nuclear submarine K-3 "Leninsky Komsomol" will be transferred to Kronstadt, where it will become the central exposition of the Museum of Naval Glory. The submarine is being prepared for transportation at the Nerpa shipyard of the Zvezdochka ship repair center.
As follows from the publication, the preparation of the submarine for transportation has begun on the Nerpa. Last week, the Leninsky Komsomol was brought to the Pallada dock, where work began on dismantling the fairing of the hydroacoustic complex to ensure the stability of the ship on a solid foundation.
In the future, the nuclear submarine will be moved to the Sviyaga floating dock, owned by the GUGI, in which the submarine will be delivered via the White Sea-Baltic Canal first to St. Petersburg, then to Kronstadt. The boat will be converted into a museum with the restoration of the internal space, after which it will be open to tourists. The submarine is planned to be installed on metal supports under a glass cover.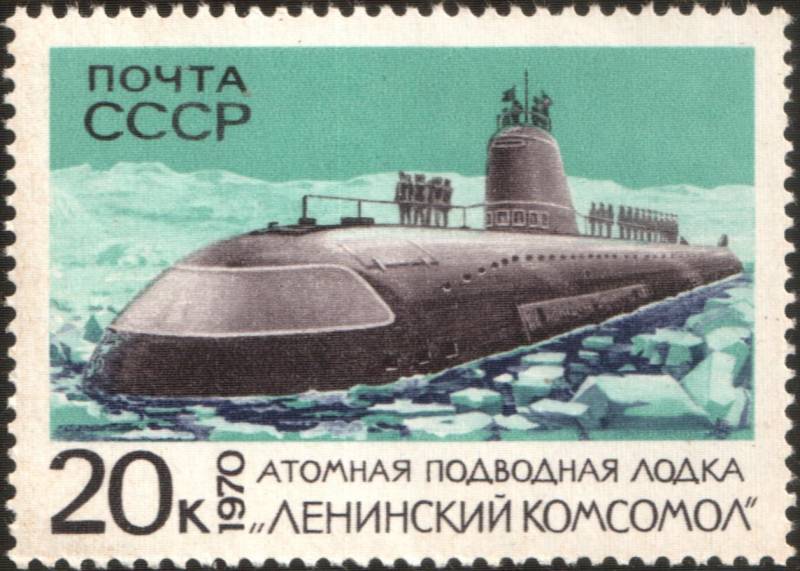 K-3 "Leninsky Komsomol" - the first Soviet and the third nuclear submarine in the world, the lead ship of Project 627 "Kit". Launched on August 9, 1957. She entered service on July 1, 1958, on March 12, 1959, she became part of the 206th separate submarine brigade based at Severodvinsk. From the Northern
fleet
withdrawn in 1991.
The submarine was repeatedly wanted to be disposed of, but nevertheless it was decided to make a museum out of the submarine.